Estate Trio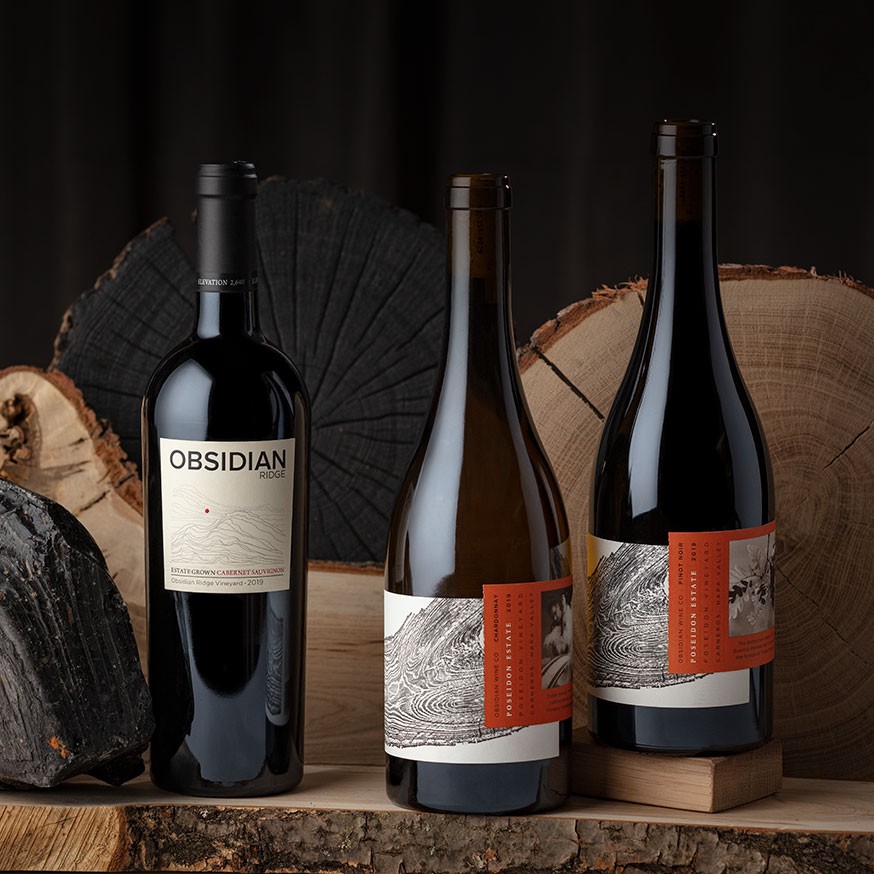 Three iconic wines in one beautiful box: Estate Chardonnay, Pinot Noir and Cabernet Sauvignon. Price includes shipping within the continental USA.
2019 Estate Chardonnay, Poseidon Vineyard
Vibrant aromas of lemon, lemon curd, Granny Smith apple, graham crackers, and vanilla bean. The palate reflects these flavors with a touch of lanolin and tangerine. The fruit and a finely grained acidity strike a wonderful balance.
2019 Estate Pinot Noir, Poseidon Vineyard
A graceful vintage: medium light in color; shows fresh strawberry, Bing cherries, leather and an earthy undertone. Flavors are beautifully woven together—red fruit, dried raspberries in particular, root-beer and a lift of baking spice. Tannins are integrated and silky. A wine of great balance and harmonious flow.
2019 Estate Cabernet Sauvignon, Obsidian Ridge Vineyard
The Estate Cabernet is the signature wine of Obsidian Ridge and embodies the complexity and wildness of the site. The structure and intensity of upper blocks is complemented by aromatics and acidity of cooler blocks. Aromas of freshly-cut red cherries with hints of cinnamon and spice. Flavors of mulberry and plum, woven with dried oregano and chapparal, are supported by a rich texture of fine, leathery tannins. Notes of star anise, cinnamon, and orange peel inspire pairing with Mediterranean dishes. Fresh acidity keeps the wine lively on the finish.