Bubbles Trio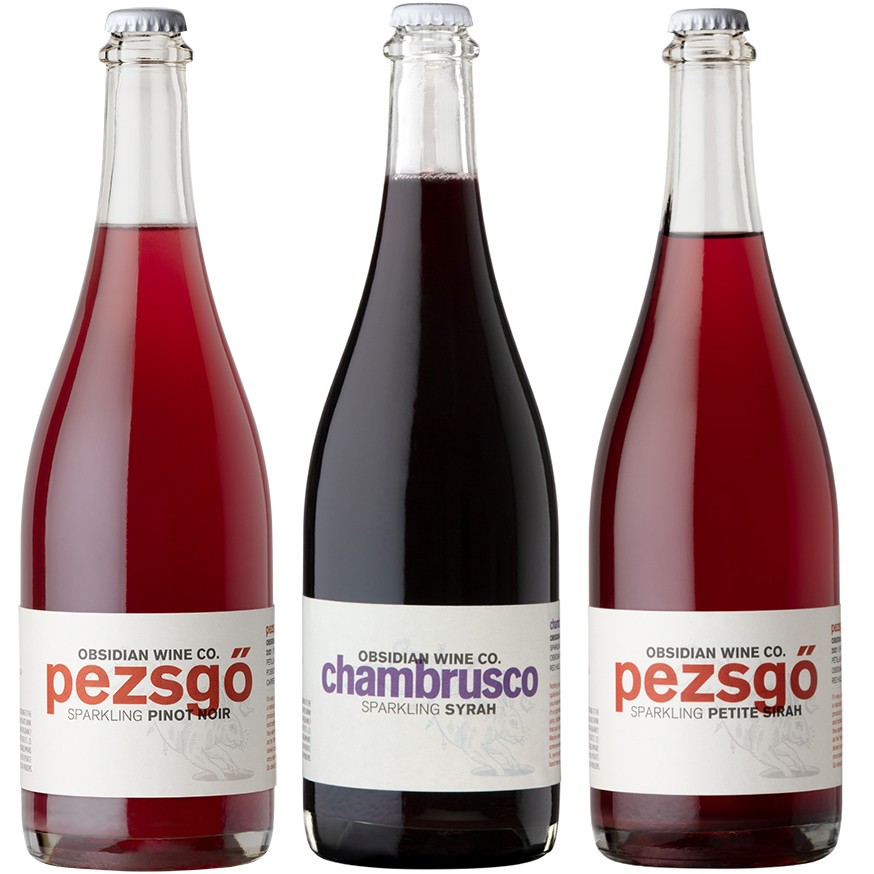 Bubbles are magic. Light and refreshing for the heart as well as the tongue. These three all-natural sparklers aren't fancy or fussy, they are simply fun to open and enjoy anytime you want to smile.
This trio includes:
2022 "Pezsgő" Sparkling Pinot Noir - fresh and informal, simple and elegant, with clean, raw flavors of raspberries, pink grapefruit, and citrus pith.

2022 "Pezsgő" Sparkling Petite Sirah - giddy bubbles, effusive berry-licious aromas, full flavors that evoke memories of popping a watermelon Jolly Rancher in your mouth while walking by a fresh cherry stand.

2021 "Chambrusco" Sparkling Syrah - a light-hearted, fresh, tangy, juicy, slightly-sweet Sparkling Syrah.