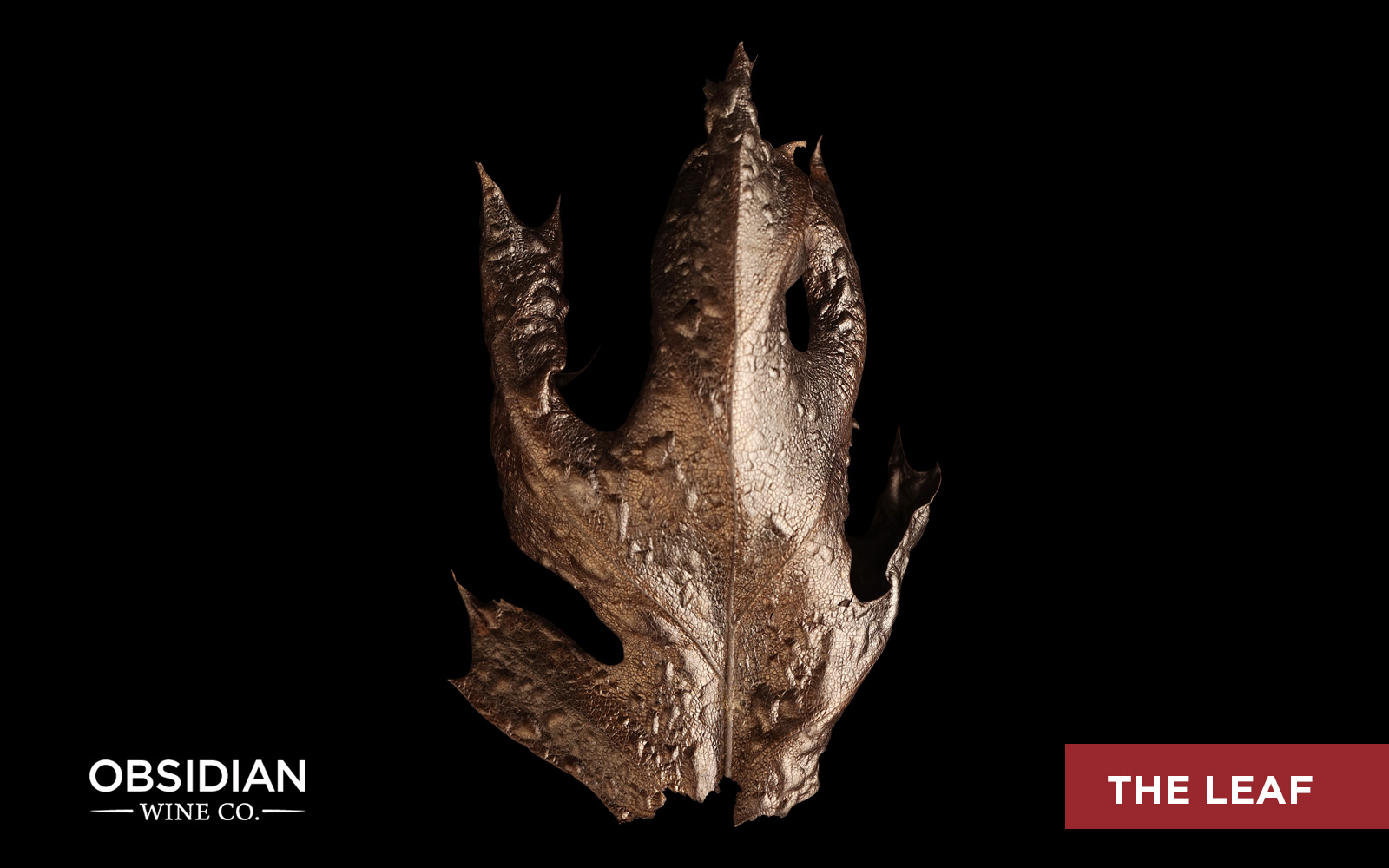 Introducing The Leaf
---
There is no such thing as a perfect vintage. As farmers, we spend our lives working with nature. Observing. Adjusting. Discovering. Each season is unique. Some years are more challenging, when nature throws everything it has at us. The Leaf reminds us of this tension.
More than twenty years ago, we planted a vineyard on an old, abandoned walnut orchard 2,640 feet high in the mountainous Mayacamas Range. We soon discovered that we were farming on the side of a volcano, on a ridge composed of solid black obsidian glass. The combination of climate, altitude and volcanics results in a vineyard that is an adventure in extreme winemaking.
On one particularly difficult day years ago, we were walking in Obsidian Ridge Vineyard, the vines lush and full, weighed with beautiful clusters of ripe Cabernet Sauvignon that would never become wine. Overhead, smoke and ash drifting from distant fires blocked the sun, and a single silver leaf floated gracefully to the ground at our feet.
A thing of terrible beauty—flash-carbonized in an instant—we captured it in a photo that has since become a talisman, a work of art that reminds us of the impermanence of all things, that nature is always magnificent.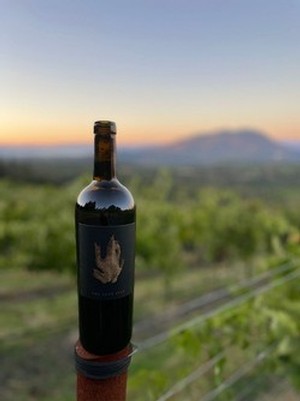 The Leaf is a wine inspired by this understanding. Grown and vinified with minimal intervention in a nearly-perfect vintage, then allowed to age undisturbed for two years in a single 1,000-liter Hungarian oak cask, this is a wine of rare and natural balance. Delicate, nuanced, complicated, beguiling, it is a singular Cabernet Sauvignon from a singular site in a singular year. We know we will not be able to make such a wine every year.
A shocking number of things need to go right for a wine like this to exist. We bottled this wine as a tribute to good fortune and as a reminder to never take it for granted.
For those of you who have enjoyed our wines for many years, this may–and we don't say this lightly–knock your socks off. We offer you The Leaf as a testament to the journey we take together through the vicissitudes of nature, and we thank you for it.
The Leaf is available by invitation only. To request an allocation, please contact us at store@obsidianwineco.com.
Fire Leaf: Photograph by Hannah Henry
---