Essential Trio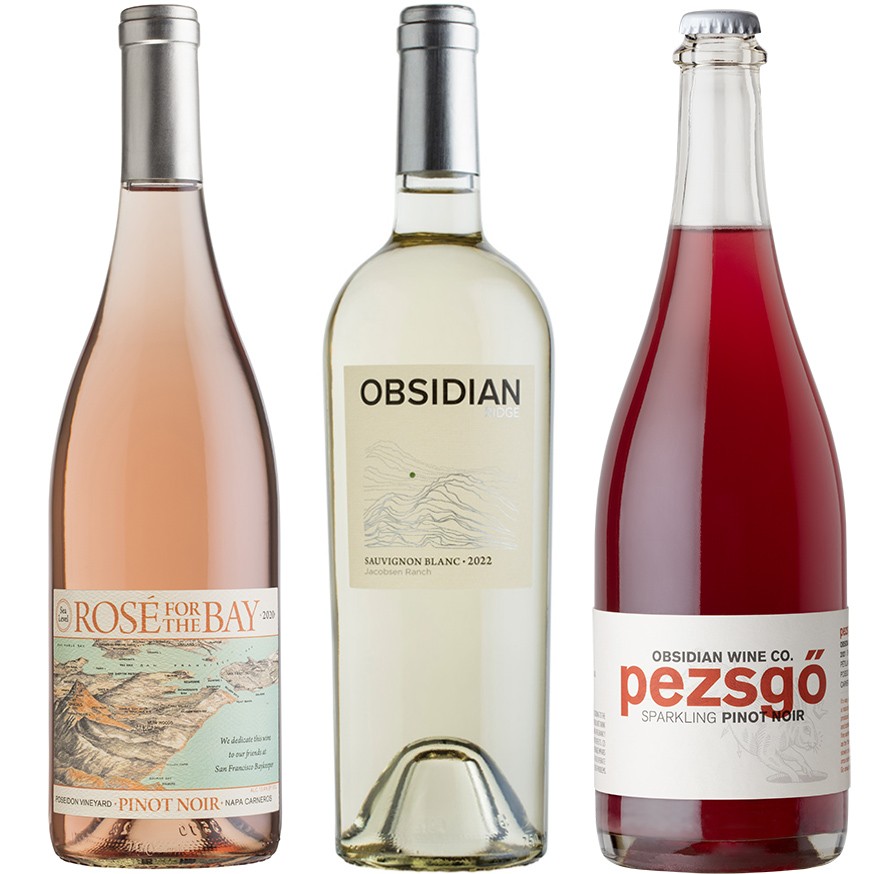 Stock up on the fundamental wines of summer: Sauv Blanc, Rosé for the Bay, "Pezsgő" Sparkling Pinot. Enough said.
This trio includes:
2022 "Jacobsen Ranch" Sauvignon Blanc - The aroma reminds us of limes and lemongrass, the flavors fall more into the orange and lemon-lime spectrum, fresh and clean yet round and intense as well.
2022 "Rosé for the Bay" Rosé of Pinot Noir - Our goal with this wine is for it to evoke a perfect day by the Bay: fresh and clean as an ocean breeze, crisp with a touch of salinity that begs for an oyster, and just enough supple, sun-kissed fruitfulness to pleasantly while away a relaxing afternoon.
2022 "Pezsgő" Sparkling Pinot Noir - Fresh and informal, simple and elegant, with clean, raw flavors of raspberries, pink grapefruit, and citrus pith.