Vermut Fehér Sweet White Vermouth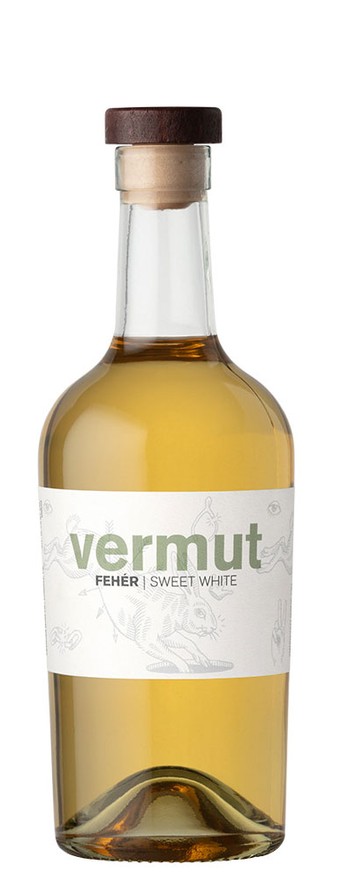 Wine Club Member Price: $30.60
Try using our Vermut Fehér sweet white vermouth in these delicious cocktail recipes.
The first rule of our 'Rabbit Hole Project' is there are no rules. Letting creativity and outside-the box thinking determine where we go next led us to explore vermouth. Vermouth is a beloved aperitif in much of Europe, including Hungary, and recipes are closely guarded secrets. We did years of 'research,' tasting and analyzing hundreds of vermouths from around the world before we honed in on the style we wanted to make. Then the endless trials began until finally we landed on our unique interpretation of two classic styles.
Modeled after the sweet white vermouths of Southern France, Vermut Feher is lightly herbal, floral, citrusy, and slightly sweet. Made for sipping on the rocks with a twist, or with a dash of seltzer as an aperitif. Or enjoy in a cocktail to uplift aged spirits, as in a Manhattan. There are no rules, just enjoy.
We started with the base of any good vermouth by using organic wormwood, angelica root, and gentian as the bittering agents added to Sauvignon Blanc. Then we added organic orange and grapefruit rinds, vanilla, and a plethora of other ingredients we'll keep as our secret to make a brilliantly bright vermouth with a light herbal and floral aspect that balances perfectly with its sweetness.