Our Story
---
We've always been most at home on the edges. In 1973, Nicholas Molnar planted Poseidon Vineyard at the southern extreme of Napa Carneros, on what had been grazing land since the time of the missionaries. He was among the first to farm this area which at the time was considered too cool to ripen wine grapes. For three decades, he grew chardonnay & pinot noir for the top sparkling wine houses in Napa Valley.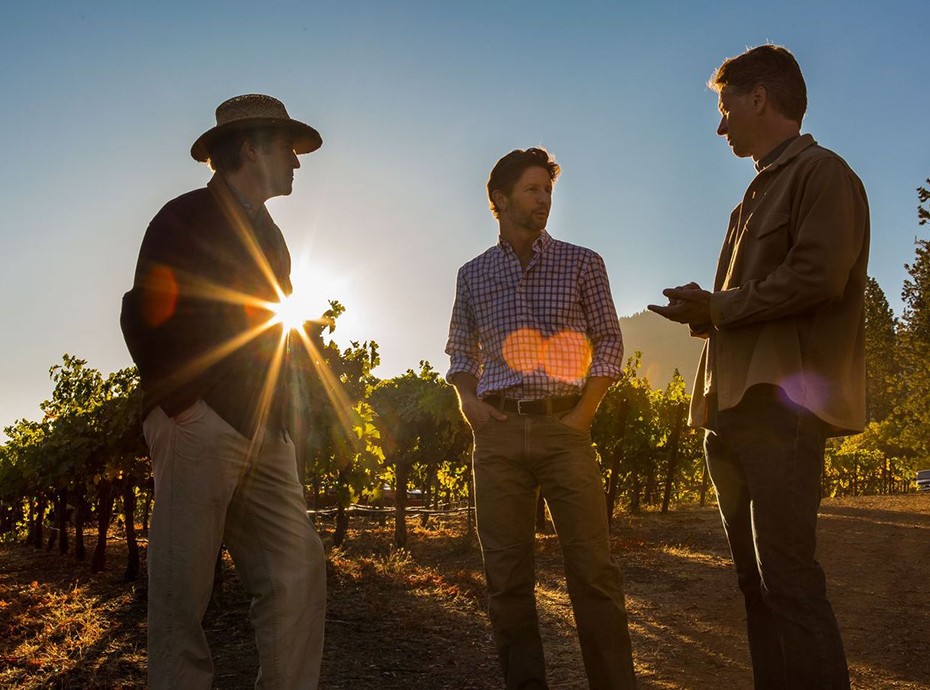 From Bay to Volcano
---
In the beginning, there were three of us: Michael Terrien, Peter Molnar and Arpad Molnar. Twenty years ago, we ventured north, planting a vineyard on an old abandoned walnut orchard a half mile in the sky. We soon discovered that we were farming on a volcano, on a ridge of solid black Obsidian glass. Today, the extreme climate, altitude, and volcanics result in a cabernet sauvignon like no other.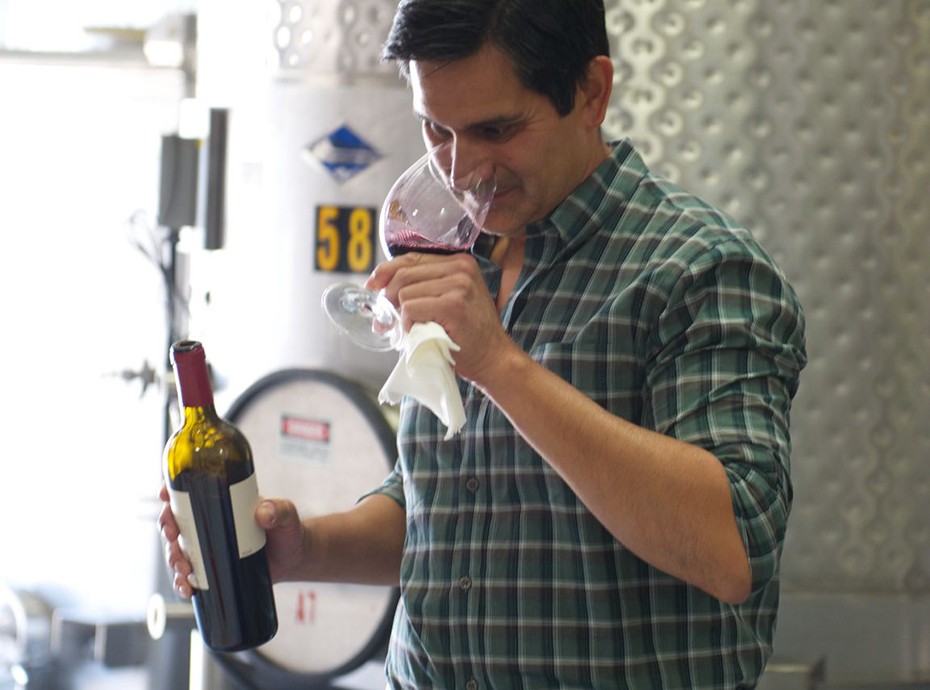 Heritage & Innovation
---
Our winemaker, Alex Beloz, has crafted our wines for more than a decade using barrels made from Tokaj oak by Kádár Hungary, the cooperage we have owned for nearly three decades.
Our story is one of heritage and innovation. The greatest lesson we've learned is that our legacy is one of adventuring off the beaten path. This is where we continue to learn, grow, and appreciate the simple pleasures of good wine with good people in wondrous natural settings.
Join Us On Our Journey
---
Over the last two decades, many have joined us. We are inspired by the people we work with—in the forest, in the vineyard, at the winery. Together, we built a company founded on four core principles:
COLLABORATION
Making fine wine requires collaboration, and we rely on the knowledge and partnership of others.
ECONOMY
We reinvest in our people and our facilities to create stable, safe workplaces and support rural communities.
ENVIRONMENT
We believe wine must promote healthy ecosystems, which is why we farm sustainably, our winery is solar-powered, and we have donated over $300k to SF Baykeeper
EXPLORATION
We believe there is no greater purpose or pleasure in life than exploring and sharing our natural sources.