2017 Obsidian Ridge "Elevation Series: Middle" Cabernet Sauvignon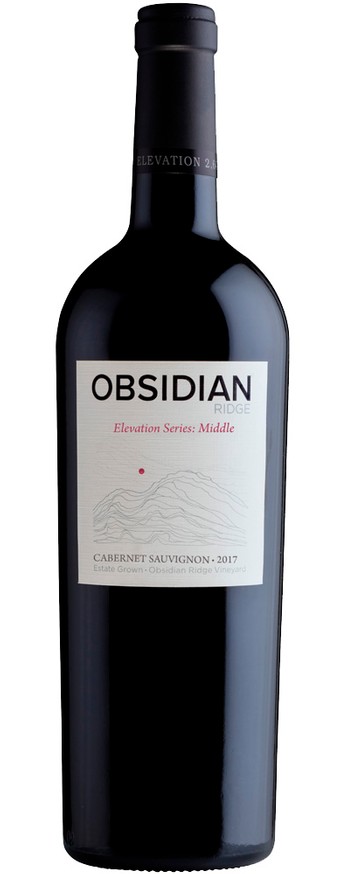 Wine Club Member Price: $42.50
TASTING NOTES
Blocks C & E are the first grapes to ripen every year. Planted in rockier, steep soil, the vines' finished wine is typically quite chocolaty, with a dense palate, and tannins must be attentively managed during fermentation to maintain balance. Aromas of blackberry, dark plums and cherries give way to a soft, rich palate that is full of fruit sweetness. Flavors of cocoa powder and cinnamon spice add complexity.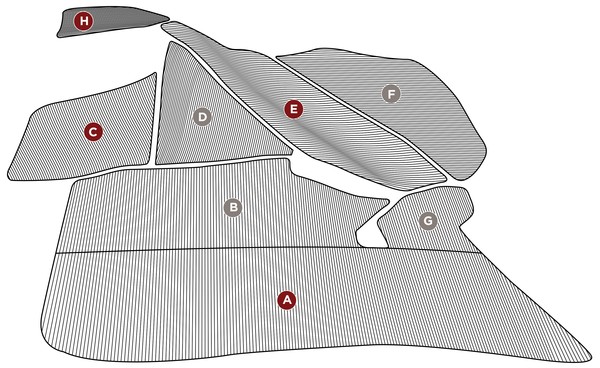 HISTORY
Both regional and local factors shape the climate at Obsidian Ridge Vineyard. Regionally, the cool mid-level maritime air is drawn across the ridge of the Coastal Range, scraping heat off the vineyard every afternoon. Locally, our north-facing aspect and gentler lower slopes pool cold air so that the lower part of the vineyard buds out and ripens a month later than the top of the vineyard—a major effect on the ripening curves of upper and lower blocks. The result? Large diurnal shifts lock in color. Cool—and even downright cold—harvest nights preserve fruit acidity. Increased UV (10% more than sea level vineyards), promotes thicker skins packed with the phenolic compounds that give intense flavors and aromas distinctive to mountain wines. At first we kept wines at different elevations separate in the cellar so we could follow and learn the evolution of these wines, but the differences were so striking that we felt it important to also bottle them separately and watch them over time. These differences in elevation means Obsidian Ridge Vineyard behaves like three different vineyards, and we are excited to give you the opportunity to taste each of them, with our Elevation Series Tasting Kit.
VINTAGE
Northern California continued to recover from the drought, and the year began with abundant rainfall and mild spring weather. The rejuvenated vines produced a beautiful crop. Summer temperatures were normal and harvest began slightly early and slowly. On October 8th, terrible wildfires erupted in Napa and Sonoma Counties. We were fortunate that we had already completed the Chardonnay and Pinot Noir harvest from Poseidon Vineyard, and Obsidian Ridge Vineyard was well north of the fire and smoke and was totally unaffected. It was a year that the attentive winemaker, one familiar with their vineyards and with a committed and reliable crew, was rewarded.
WINEMAKING
We harvested overnight when it was cool, gently transfered the destemmed grapes to stainless steel fermentation tanks and inoculated for primary fermentation—keeping each block separate. We pressed off the solids as dryness approached, and the young wine was racked into barrel. We bottled the "Top" (2,640'), "Middle" (2,500') and "Bottom" (2,350') blocks as three distinct examples of the 2017 vintage: all 100% Cabernet Sauvignon and all aged for 18 months in 35% new and 65% 2-year old Kádár Medium Plus Toast barrels.
Alex Beloz, Winemaker
Varietal/Blend
100% Cabernet Sauvignon
Appellation
Red Hills Lake County
Titratable Acidity
5.60 g/L
Aging
18 Months in 35% New, Medium Toast Plus and Heavy Toast Barrels