2019 Obsidian Ridge Sauvignon Blanc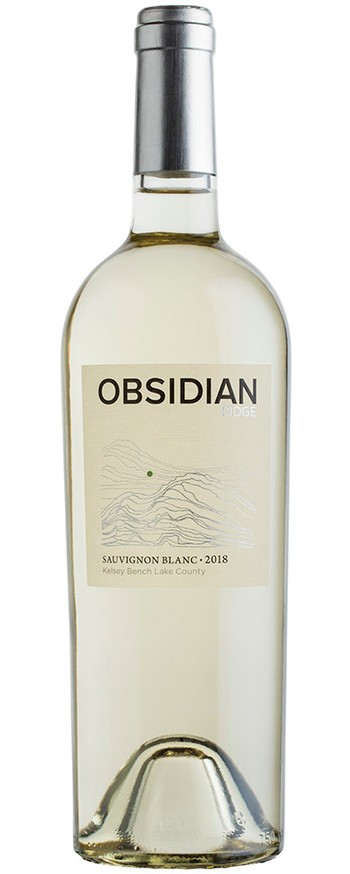 TASTING NOTES
A quiet but fulsome bouquet of orange blossom, lemon-lime citrus and candied lemon peel greets the nose, with an herbaceous nuance of marjoram. This medium-weight Sauvignon Blanc has notes of honeydew melon, Valencia orange, glycerin and a clean finish awash in wet slate. Try it as a stand-alone aperitif or as a pairing with hard cheese or shellfish.
HISTORY
The land surrounding our Obsidian Ridge vineyard has a long tradition of growing the classic Bordeaux varietals, among them Sauvignon Blanc. As inquisitive growers incessantly searching for a new challenge, we are now experimenting with this varietal. We vinified a small batch that has proved worthy of sharing.
VINTAGE
The 2019 growing season got off to a wet and cool start, but a moderate summer allowed for normal vine development and a slightly above-average sized crop. As the summer progressed, the vines made up for some of their late start. A comfortable fall allowed for longer hang time, good fruit maturity and excellent flavor development. The harvest started with a leisurely pace and quickened at the start of October. As a precaution against wildfires, our cellar was in the power company's blackout zone, throwing the crew for a loop. But our outage was short, and proved harmless to the ongoing fermentations—it was one of the few sources of anxiety in an otherwise textbook season.
WINEMAKING
Grapes were harvested in the cool pre-dawn hours and pressed whole-cluster upon arrival at the winery. The juice was kept cold in tank throughout the fermentation process, which lasted several weeks. We bottled the wine only a few months after harvest in order to preserve the clean, bright flavors and lovely aromatics of this varietal.
Alex Beloz, Winemaker
Varietal/Blend
Sauvignon Blanc
Appellation
Kelsey Bench Lake County
Harvest Date
September 11, 2019
Titratable Acidity
6.11 g/L