2020 "The Bench" Chardonnay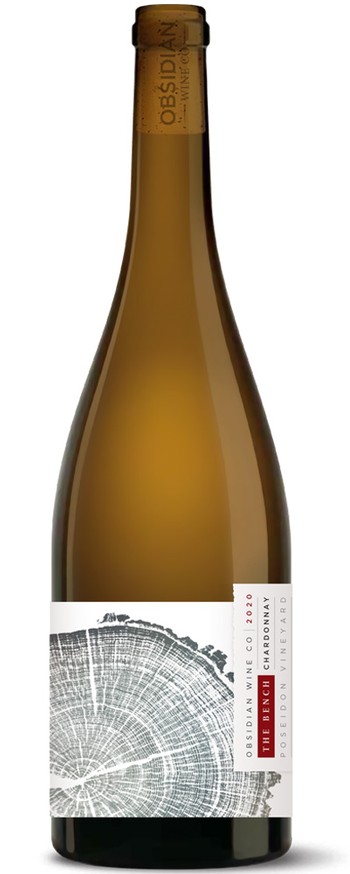 Wine Club Member Price: $32.30
TASTING NOTES
"The Bench" routinely strikes a balance between ripe fruit character with a subtle brush of oak and the bright, natural acidity that Chardonnay grown in a cool spot exhibits. Aromas of lemon/lime, green apple and jasmine are followed by a bright and creamy palate, with flavors of lemon curd, ripe pear, lime leaf, and graham cracker lingering on a long, clean finish.
HISTORY
Poseidon Vineyard, located at the confluence of Carneros Creek and the Napa River, was planted in 1973 by the Molnar Family to the Burgundian varietals: Pinot Noir and Chardonnay. The maritime environment of the Carneros grape-growing region delivers cool, foggy mornings followed by warm days that slowly nurture ripening. This seaside influence is particularly acute on our estate, where one can see the masts of boats bobbing in the water just a few steps to the south. The prominent feature of our vineyard is the gravelly, geological "Bench"—the elevated, rocky, former riverbank of Carneros Creek—that runs serpentine through the center of the site. From this unique geological feature spring some of our most distinct, small-production wines.
VINTAGE
The season began with ideal conditions through the Spring and early Summer, without any major frost or heat events, allowing for uniform development and ripening. Yet few wines were produced in an infamous year notable for a global pandemic and multiple wildfires in the North Coast. Lightening-sparked fires in mid August fortunately had minimal impact on our vineyards, allowing us to harvest high-quality fruit from early-ripening varieties. Severe regional fires in late September, however, brought the season to an abrupt end.
WINEMAKING
This 2020 Chardonnay was harvested before any smoke concerns, whole-cluster pressed in small batches and then barrel-fermented in 20% new, 300-liter barrels that are lightly toasted specifically for this wine. These special, larger-format barrels provide all the good things that barrel fermentation brings to Chardonnay: full body and sweeter flavors. The unique low toast of the barrels ensures that the fruit aromas and flavors will shine through. Lees stirred regularly after completing malolactic fermentation, then racked once after bottling.
Alex Beloz, Winemaker
Varietal/Blend
100% Chardonnay
Appellation
Carneros, Napa Valley
Vineyard Designation
Poseidon Vineyard
Aging
14 Months in 20% New Light Toast Kádár 300L barrels
Wine Profile
Year Planted
1973; Replanted in 1997