The Summer Survival Kit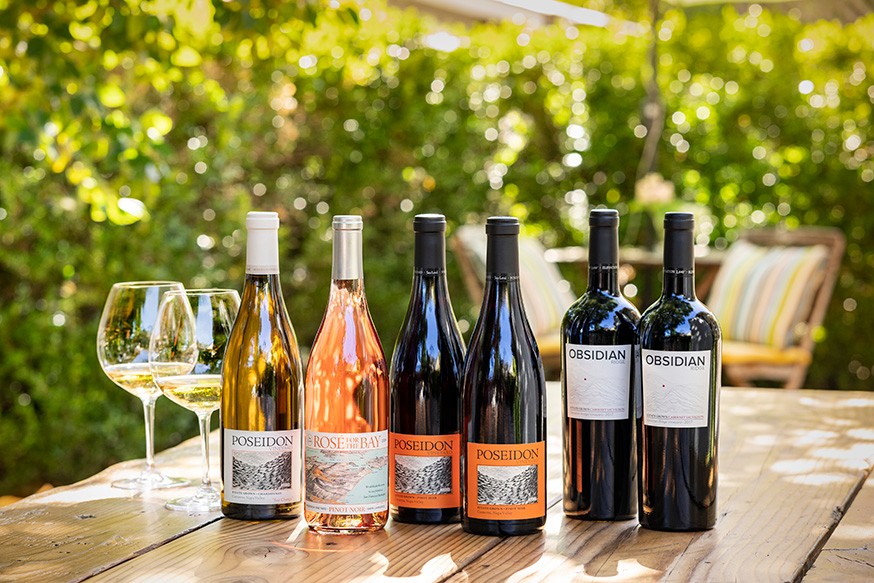 We are deeply grateful for your support over this period, and we hope that our collective effort in the vineyards of California and the forests of Tokaj, Hungary brings light and joy to your lives. Our idea this month is simple: to pass some of that light and joy to a loyal friend, a family member, a colleague, or someone who has positively impacted your life. (Or simply a gift for yourself, since you probably deserve it after all that you have been through.)
In honor of this idea, we've assembled The Summer Survival Kit to pay generosity forward. The kit is Obsidian Wine Co. 101—a sampler set of our essentials, tailor-made for an introduction to our work:
• 1 bottle of 2019 Rosé for the Bay
• 1 bottle of 2018 Poseidon Vineyard "Sea Change" Chardonnay
• 2 bottles of 2018 Poseidon Vineyard Estate Pinot Noir
• 2 bottles of 2017 Obsidian Ridge Estate Cabernet Sauvignon
Receive 99 cent shipping for The Summer Survival Kit and any other wines (six bottle minimum) that you may wish to enjoy this summer.
Let us take good care of each other, as it is something we can never lose.