Vermut Vörös Sweet Red Vermouth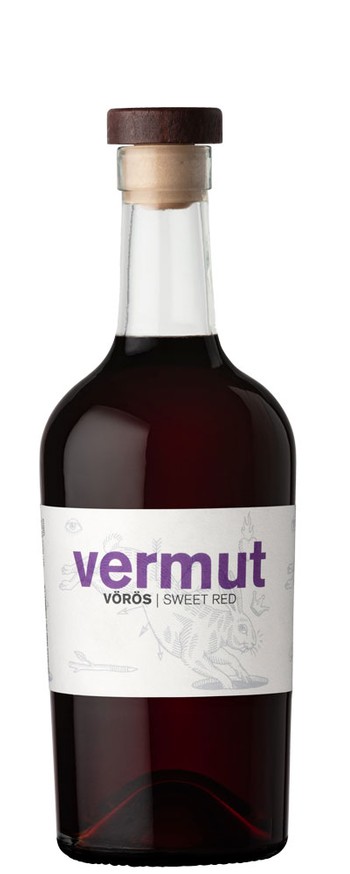 Wine Club Member Price: $30.60
The first rule of our 'Rabbit Hole Project' is there are no rules. Letting creativity and outside-the box thinking determine where we go next led us to explore vermouth. Vermouth is a beloved aperitif in much of Europe, including Hungary, and recipes are closely guarded secrets. We did years of 'research,' tasting and analyzing hundreds of vermouths from around the world before we honed in on the style we wanted to make. Then the endless trials began until finally we landed on our unique interpretation of two classic styles.
Inspired by the best of the best Rosso-style vermouths from Turin in the Italian alps, Vermut Vörös is MADE for your Negroni, yet is equally at home just sipping over ice. Full-bodied and slightly sweet, with intense floral and earthy aromas, and rich, dark flavors of caramel, licorice, herbs, fig and cinnamon.
We started with a foundation of organic wormwood, angelica root, and gentian added to a base wine of Pinot Noir Rose from our estate vineyard in Napa Carneros. We added an abundant quantity of of saffron grown by our friends at Peace and Plenty farms which adds full and intense aromas of earth, leather and hay to the mix. Over thirty additional 'secret' ingredients round out this rich, full-bodied and spectacularly balanced sweet red vermouth. Look out Carpano Antica, we're gunning for you.