Adventure Journal

OBSIDIAN DIRECTORS ADVENTURE IN HUNGARY
Travelers: Peter & Arpad Molnar, Alex Beloz, Corey Bunnewith, Casey Graybehl, Jennifer La Rosa, Susan Pereira, Mary Rogers, Susan Sueiro, Douglas Thompson
Dates on the road: May 6-12, 2022
Locations: Budapest & Tokaj, Hungary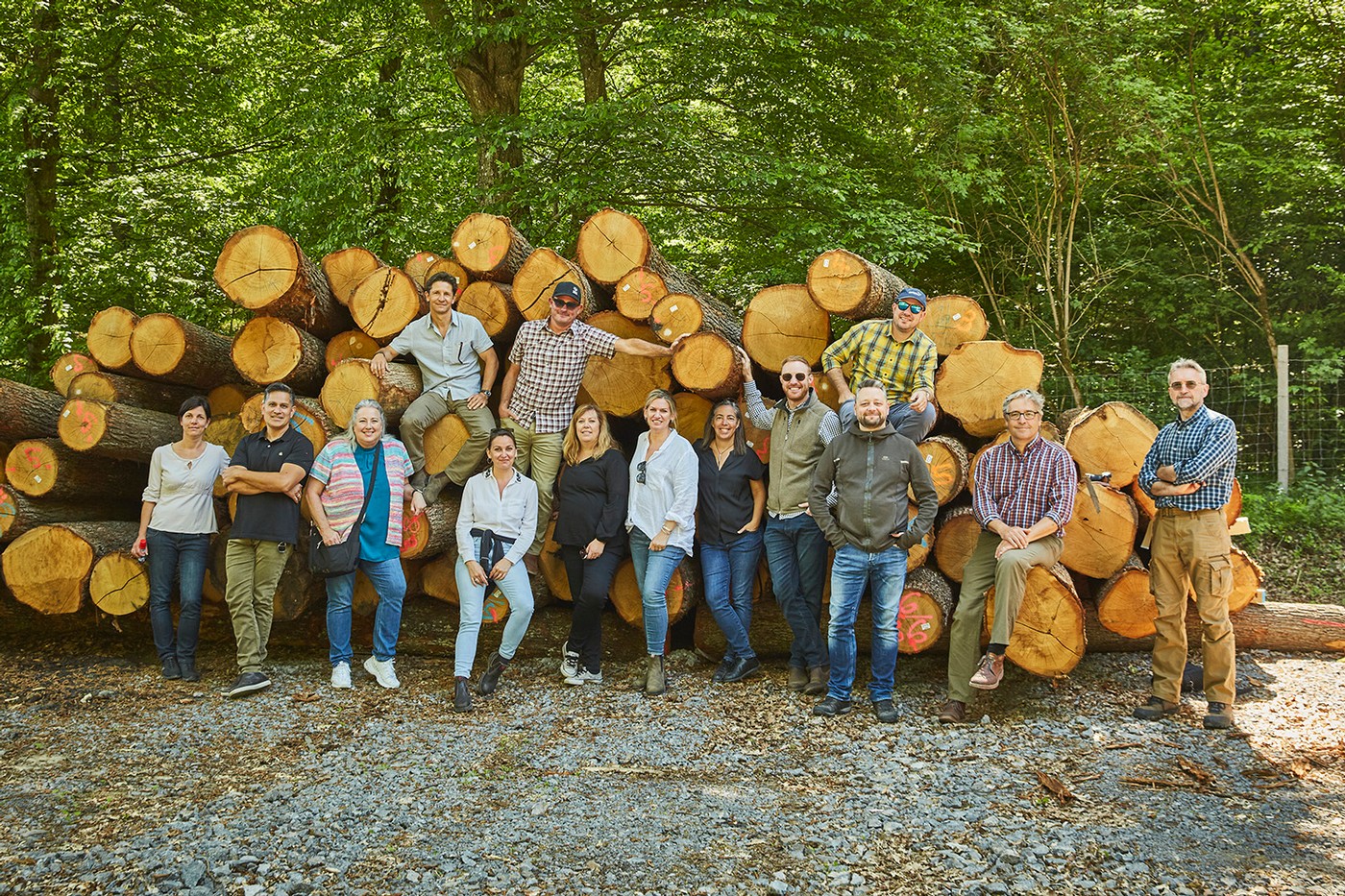 In Spring 2022 we finally took the staff trip originally planned for 2020 to visit Kádár Hungary -- one of the oldest cooperages in Central Europe with roots back to the 19th century, revived by Peter, Arpad & Nicholas Molnar thirty years ago. As they often say, you have to see it for yourself to truly appreciate it, and so ten of us spent five days getting an intensive education on Hungarian food, wine, culture and – of course – barrel-making.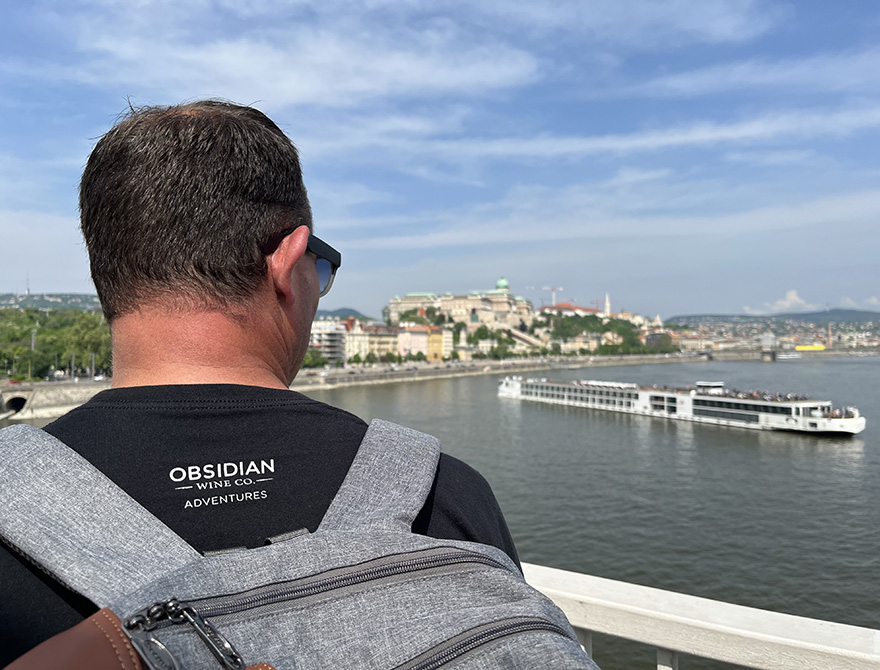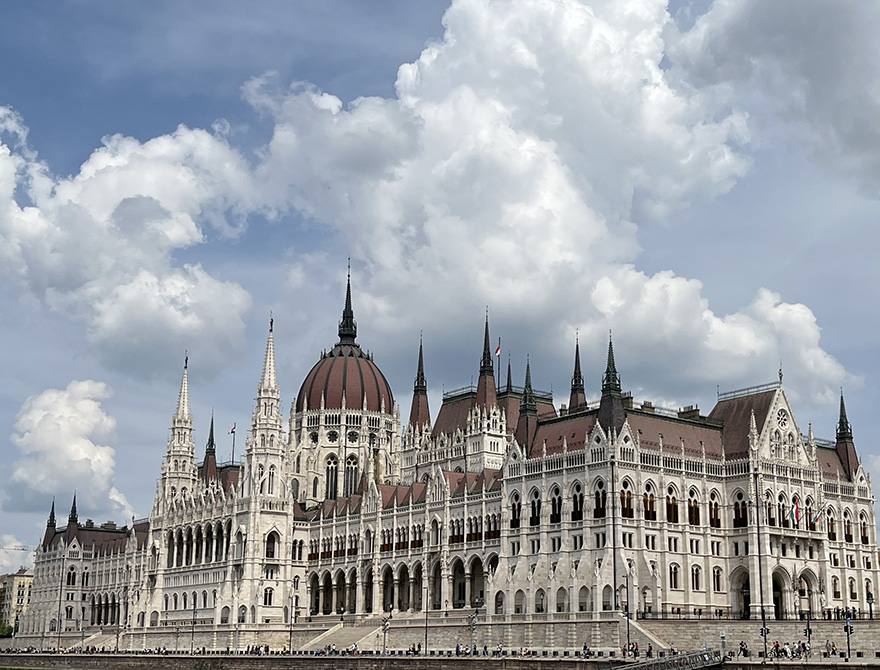 Our adventure began in the breathtaking city of Budapest, where we spent a day recovering from jetlag by soaking in historic thermal baths along the Danube, strolling 15th century streets past Renaissance architecture, and enjoying a thoroughly modern and delicious dinner.  Then, fully rested, we began the next day with a tour of the cooperage, let by Director András Kalydy.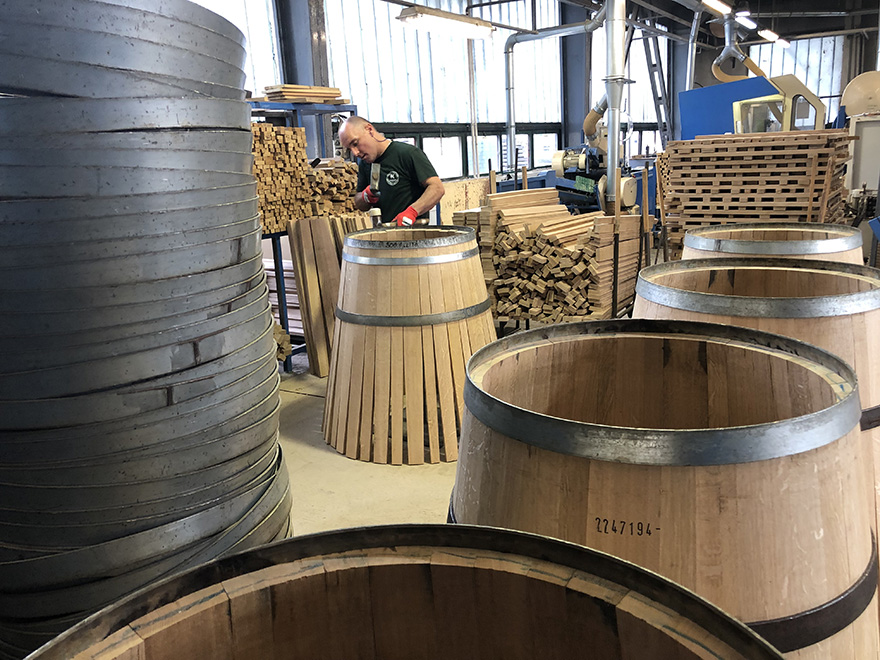 Staves are meticulously fit together in two stainless steel rings to form a 'barrel rose'.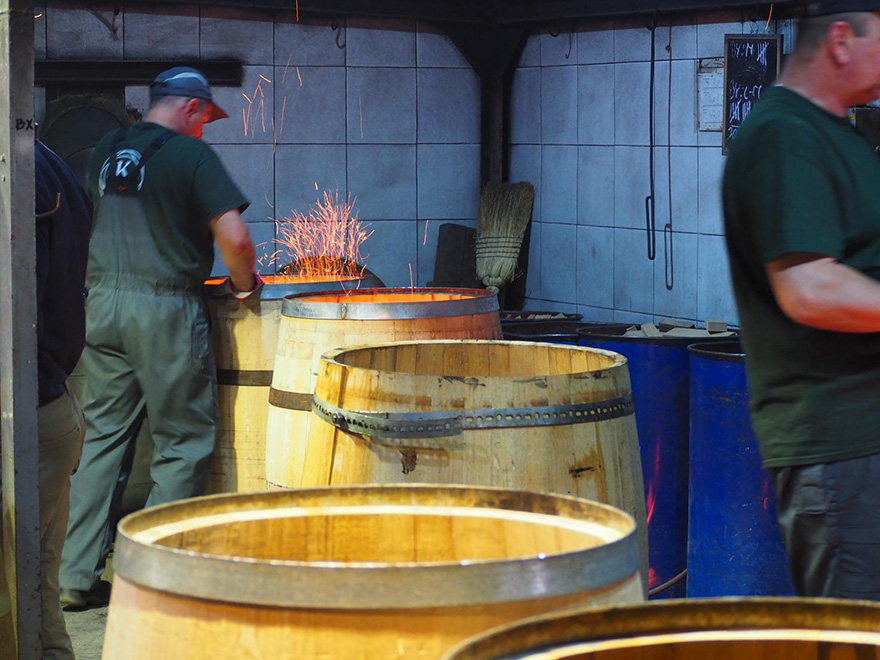 The roses are heated and sprayed with water to bend into shape, then toasted.
When Peter met András 30 years ago, he was an engineer with no cooperage experience. But András possessed a passion for craft and nature instilled by his grandfather, a forester in the mountains of Tokaj. By combining sophisticated research, experimentation, and traditional craftsmanship, he has led the transformation of Kádár into one of the top artisanal coopers in the world. As we watched the master coopers at work, András explained the nuances of their skills, the purpose of each step, the science they use to take the guesswork out of the toasting process, and ultimately, how barrels are custom-made to each winery's specific needs.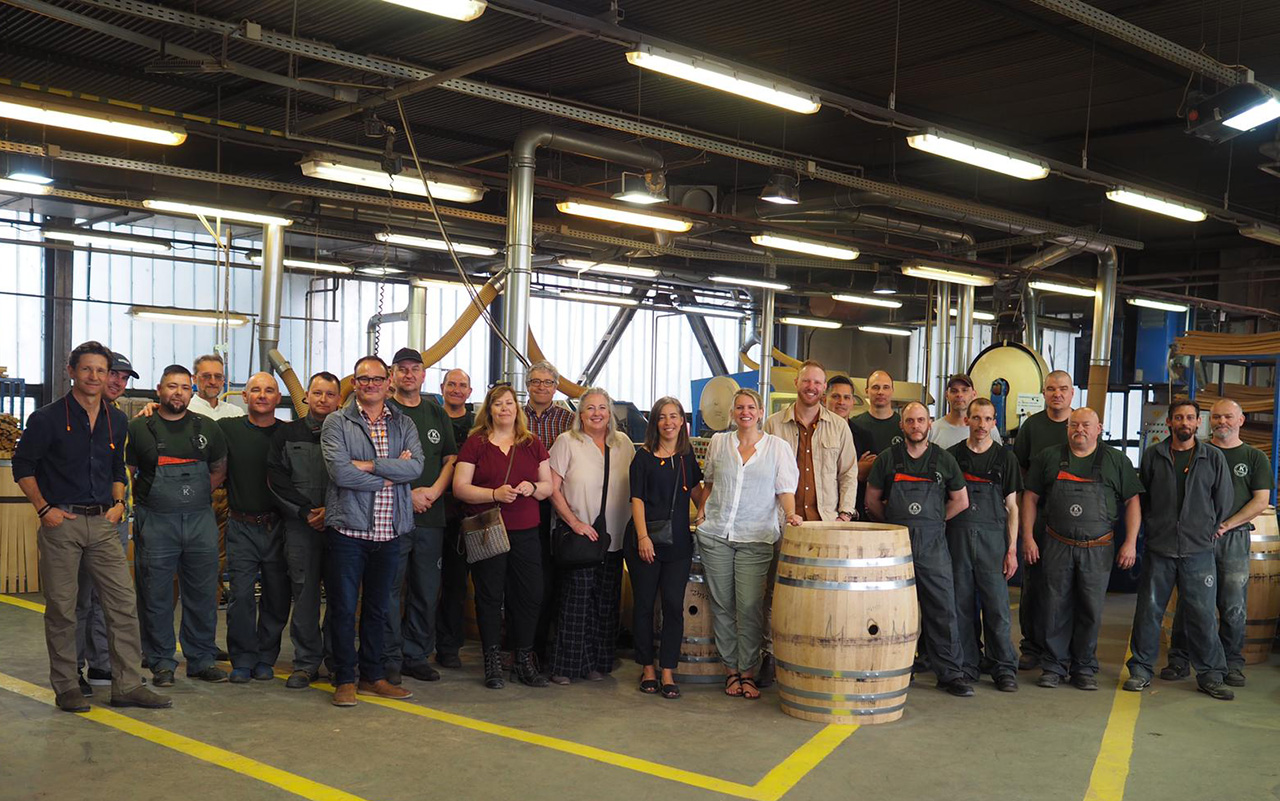 Coopers and Winery Team, all together at last.
After touring the cooperage, we drove three hours to Tokaj to visit the forests where the oak is grown, milled, and aged. Here, András explained, in Hungary's northern forests, on a range of dormant volcanoes, the extreme growing conditions produce the tightest-grain oak trees in all of Europe. In Tokaj, the Quercus Petraea trees are 30% denser than the same oak species grown in France. You can see just by looking at the rings – the lighter rings are Spring wood, the darker rings are Fall wood. In less challenging environments, trees grow more in the Springtime, so the light rings are wider. But here, you can see the light and dark rings are equally narrow. This makes oak grown in Tokaj less porous, and lower in tannin and vanillan with more, and higher in spice flavors.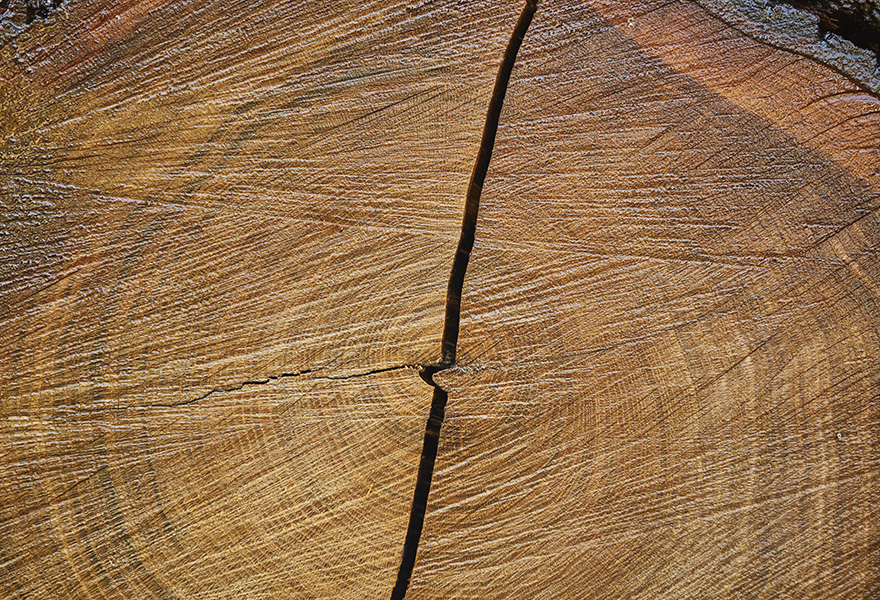 Quercus Petrea grown in Tokaj is the tightest-grain oak in Europe.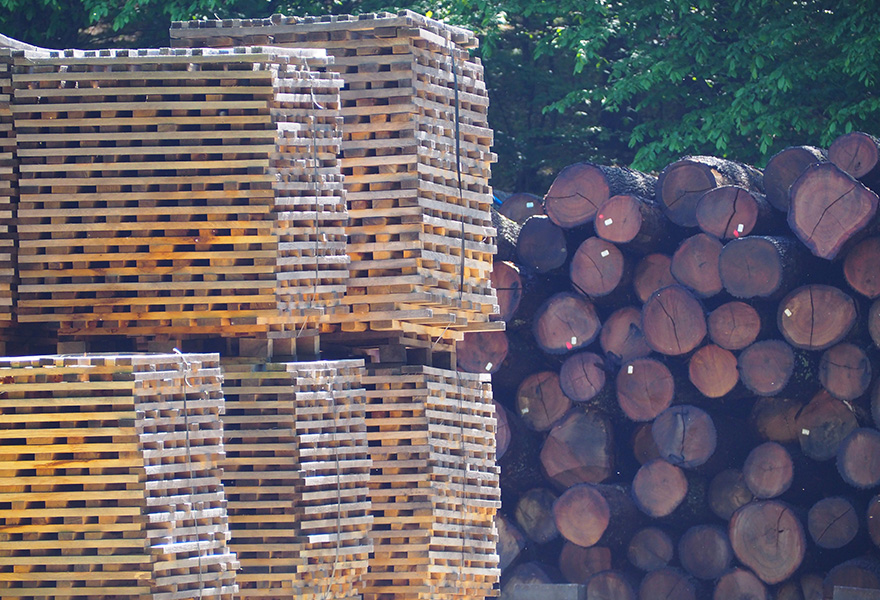 Logs and staves aged in their native environment are more durable and flavorful.
As we hiked through the forest, András pointed out the young trees planted intermittently. The forests of Tokaj are protected by a strictly enforced forestry law from 1769 that restricts cutting to a 100-year cycle and requires replanting every tree felled within two years. He showed us how to tell if a tree grew with a twist, and to check distance between knots – both of which might disqualify a tree from being used for barrels. Only 2.5% of trees qualify, and even the best trees will produce no more than two barrels, if perfectly cut. The craftsmen working in the mill carry a tremendous responsibility to meticulously break down a tree that took three generations to grow.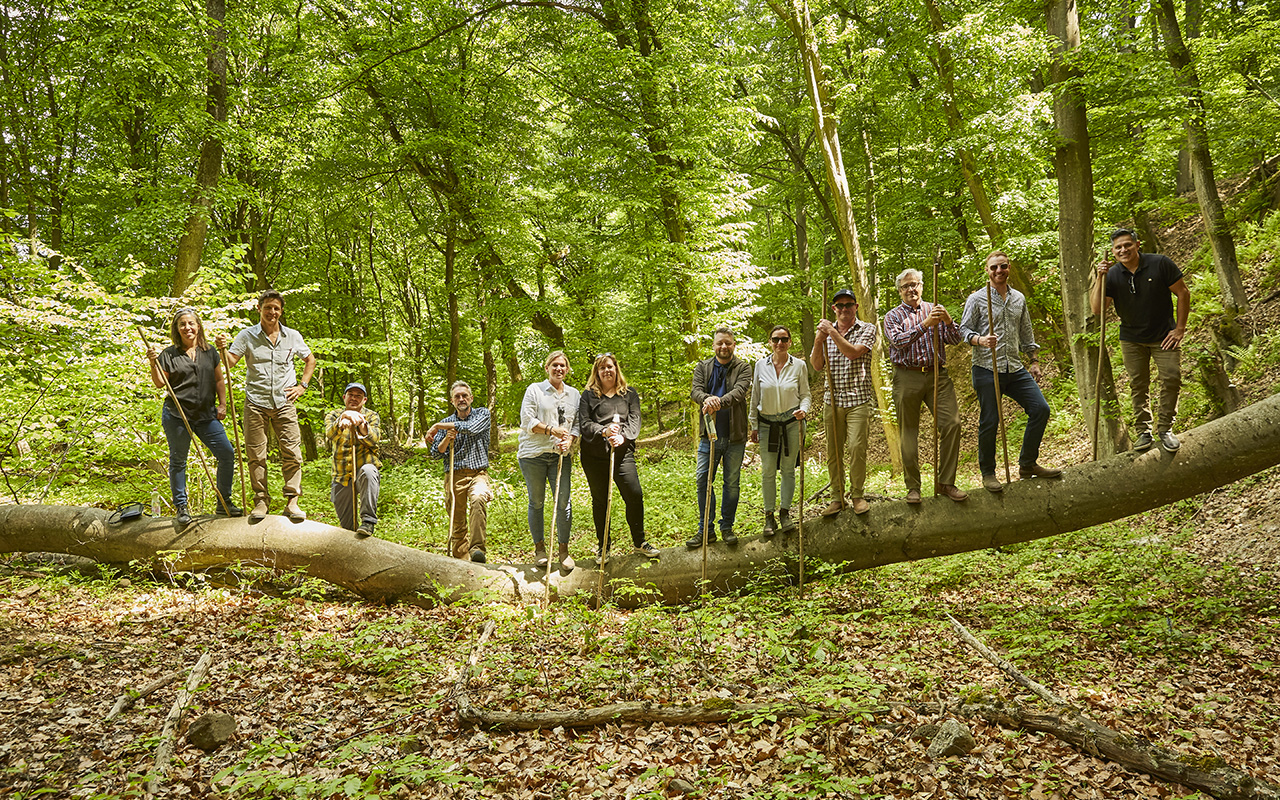 Between the forest and the mill is a small clearing – the aging yard – where the milled staves are aged in a natural environment to season the wood. This encourages the growth of the natural microorganisms that do most of the work of "seasoning," the process of drying wood to a desired moisture content to become more durable and eliminate green flavors. Our staves are seasoned for at least two years, usually three, before heading to the cooperage to become a barrel.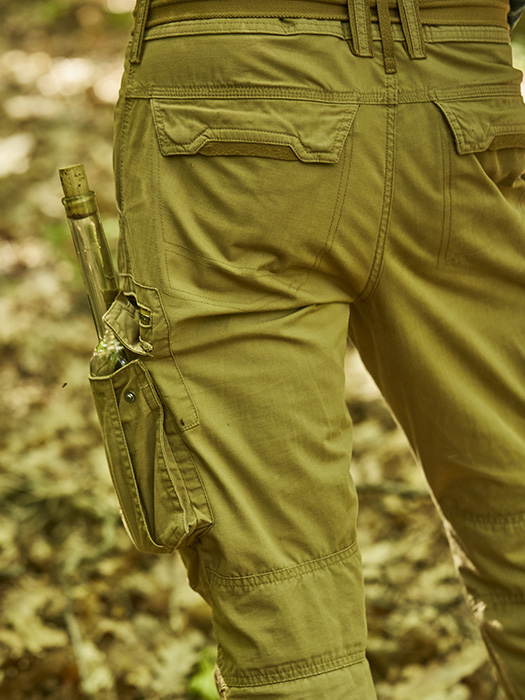 András came prepared for the hike with his favorite palinka to share.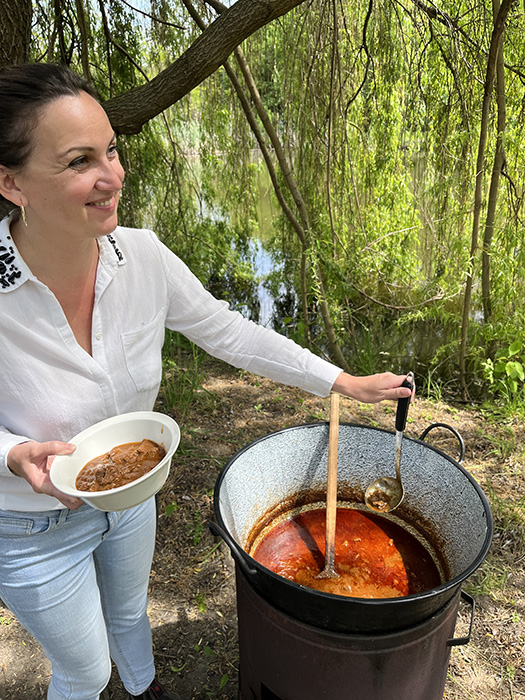 Georgina serves up homemade gulyas after our hike.
After visiting our cooperage and mill, it's impossible not to gain a deeper understanding of the value and importance of the barrel in the winemaking process. The terroir of the barrel is as relevant as the terroir of the grapes, and the craft of the cooper is as nuanced as the work of a winemaker.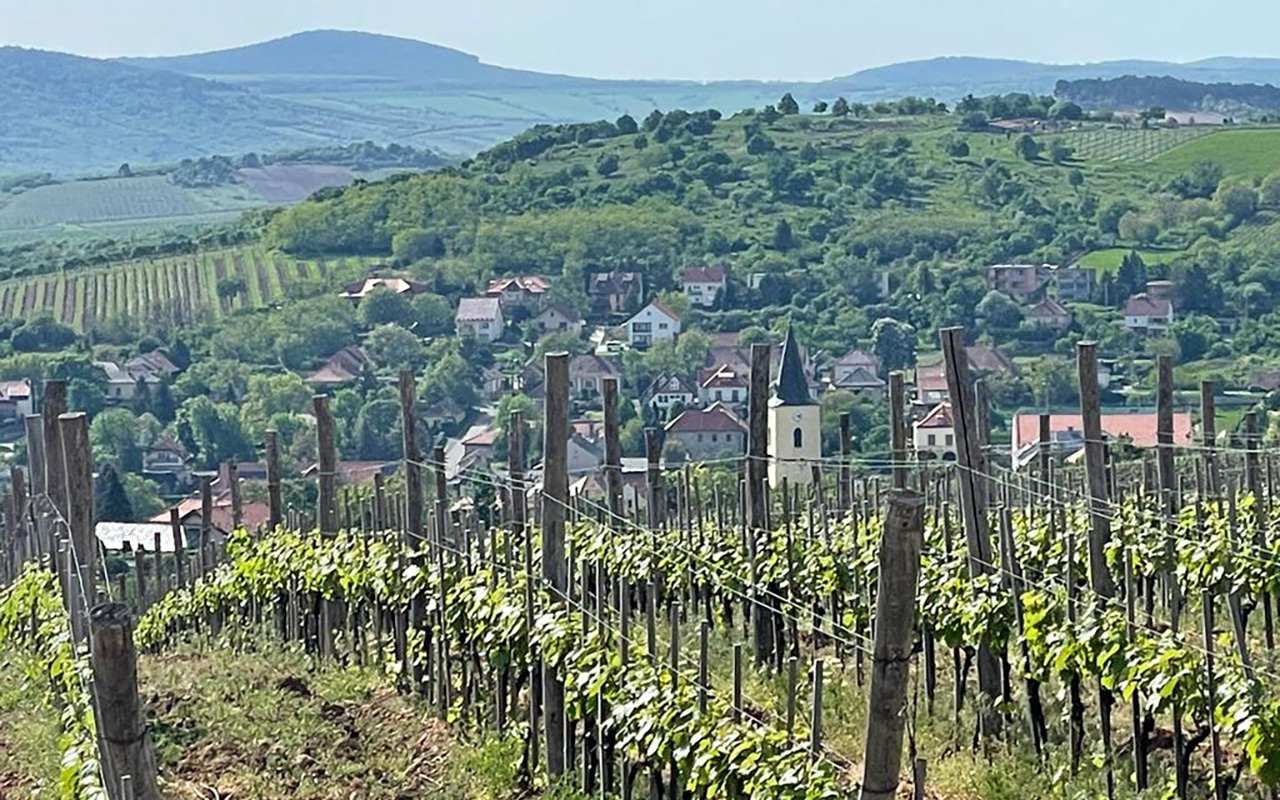 The picturesque village of Mád.
To illustrate this point, Kádár Sales Manager Georgina Garai organized a day of wine tasting in Tokaj. A winemaker herself, Georgina works closely with the top winemakers in the region to select barrels tailored to their programs. The region is world-renowned for its exceptional sweet wines made from the Furmint grape variety, and at the Royal Tokaji Winery we learned Hungarian oak is essential to the character of this iconic wine.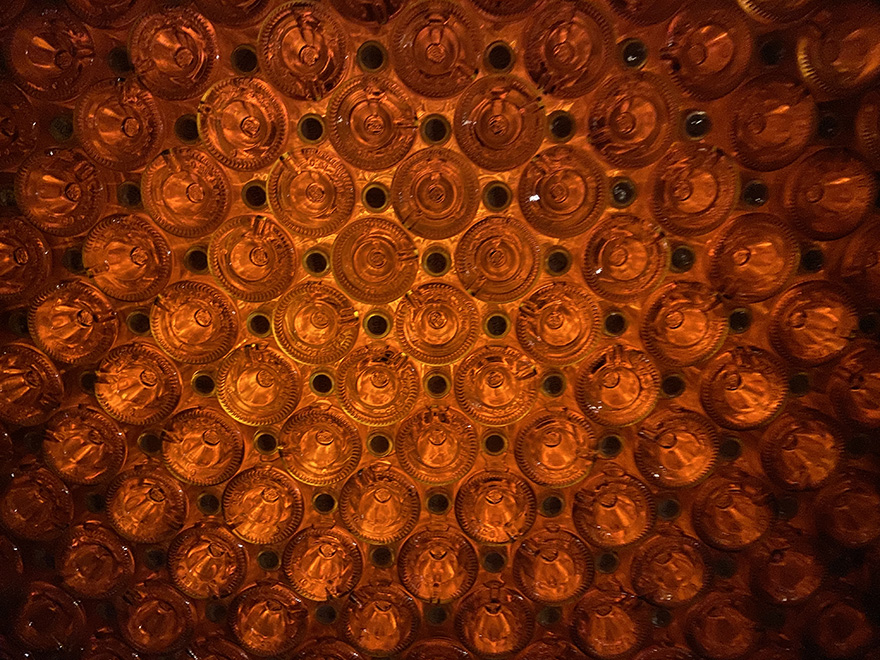 Aszú bottles aging in underground cellars built in the 14th century.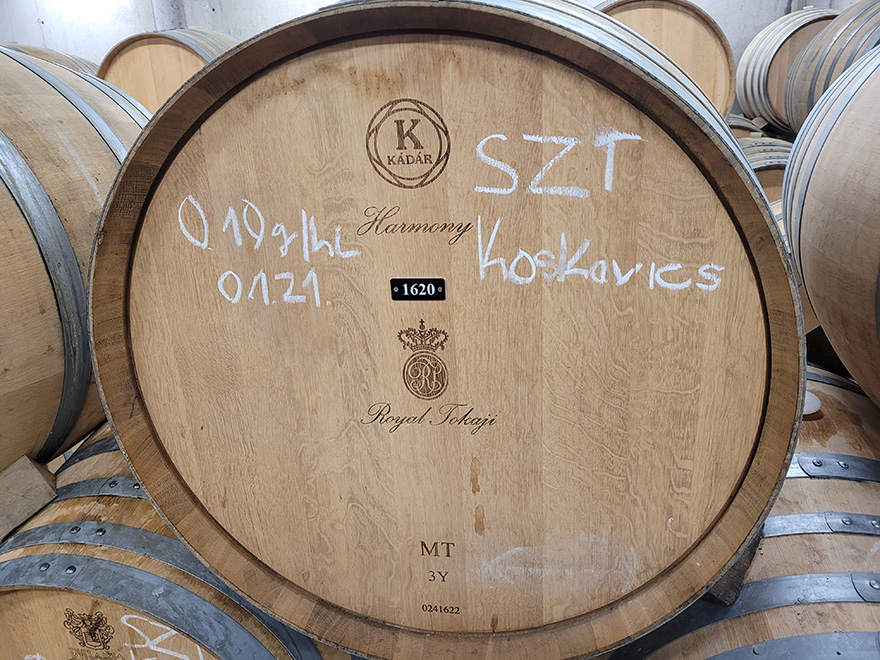 The acclaimed Royal Tokaji wines are aged in the finest Hungarian oak - Kádár of course!
In recent years, dry Furmint wines have enjoyed a global renaissance, and at Mád Wines, we spent nearly an hour underground tasting dozens of examples aged in different Kádár barrels to appreciate the variations in style. Then, at Hangavári Winery, the mother-daughter winemaking team served us no less than 16 dry, sweet and sparkling wines over an epic four-hour farmhouse dinner. It was an education not only in the wines and classic cuisine of the region, but a master-class in the kind of warm, familial hospitality we aspire to provide at Obsidian.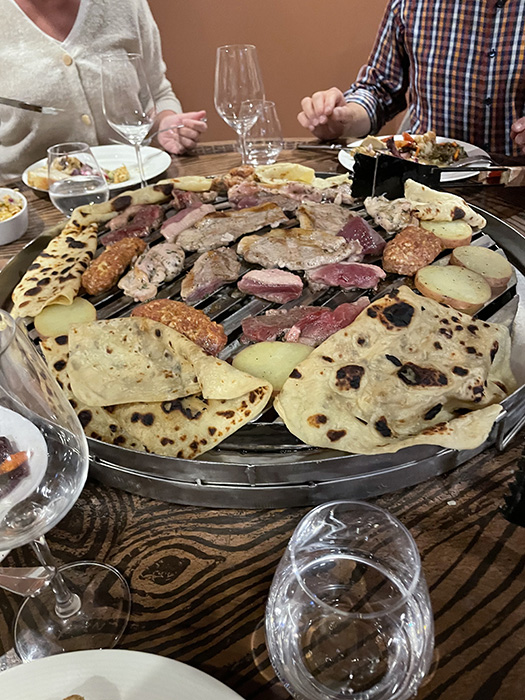 No better way to follow a tasting of two dozen furmints than all-you-can-eat bbq.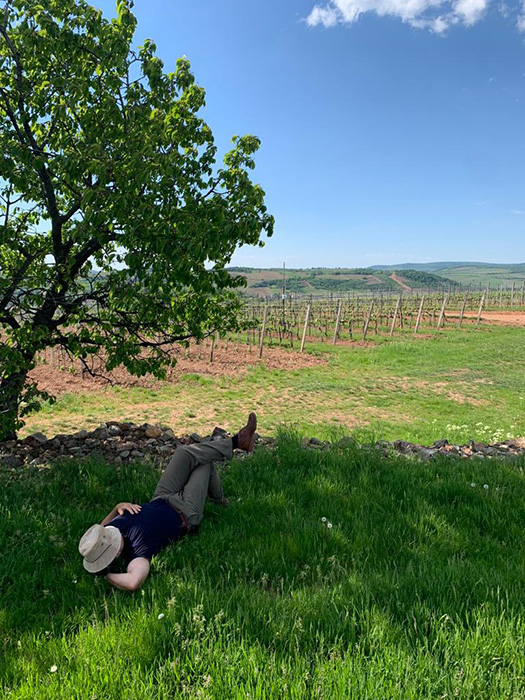 Followed by a nap in the bucolic St. Tomas vineyard.
If you have ever wanted to visit an artisanal cooperage or walk the oak forests in Tokaj where the trees live, email us. We would love to introduce you to these treasured people and places on a future trip to Hungary. There is no better way to understand the complete process of winemaking from forest-to-barrel-to-wine than to experience it first-hand.  You will experience an historic wine country that still feels relatively undiscovered and will enjoy delicious food, wine, and hospitality and leave with a new appreciation for the winemaking process. Egészségedre! 
---