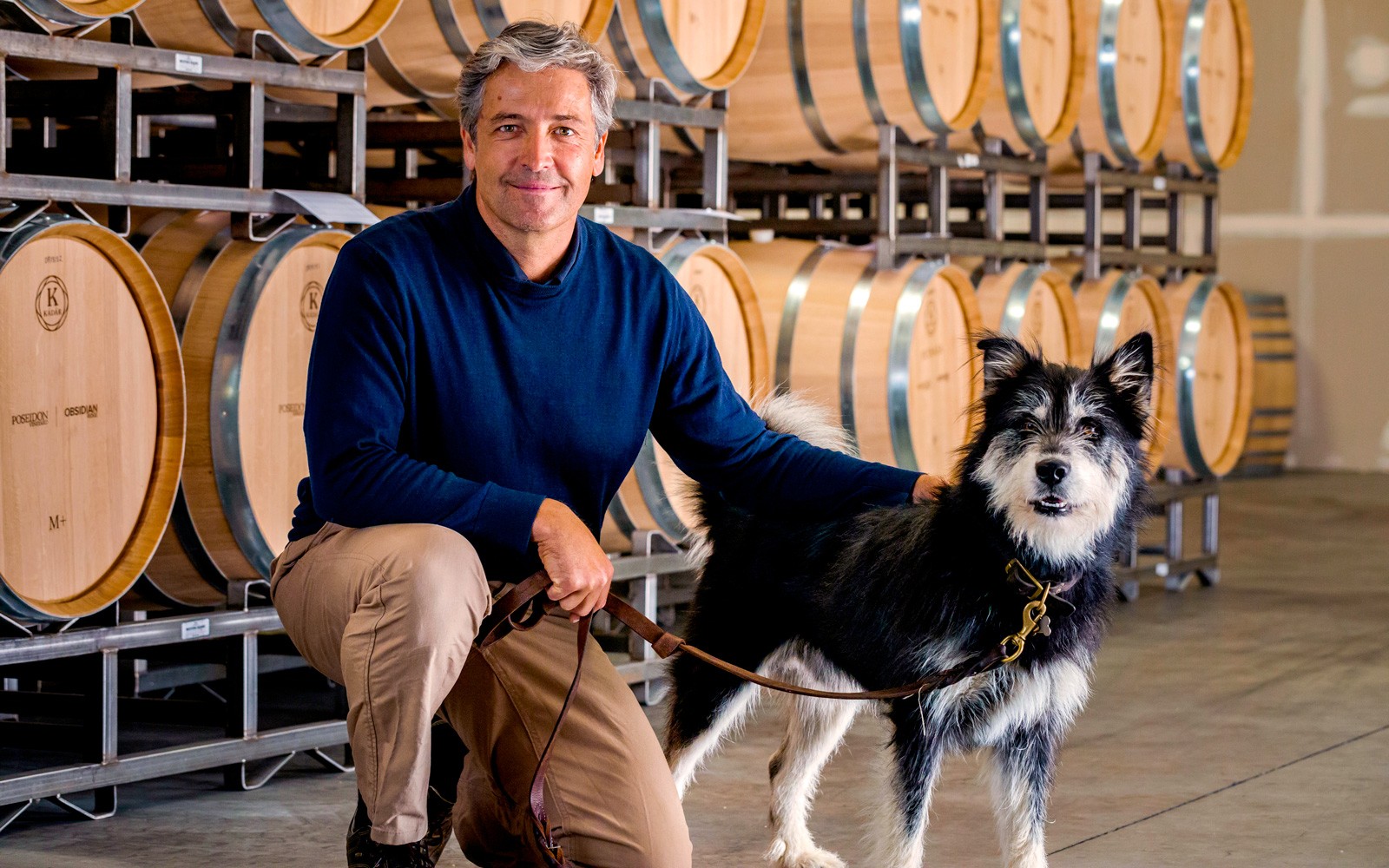 Peter Molnar, Co-founder
Peter began his adventures in wine as a teenager, suckering and tying vines and driving irrigation tractors during summers in the vineyard where his father grew grapes for Napa Valley wineries. He moved to Budapest, Hungary in 1990, working in the World Bank and USAID programs to privatize the country's wine industry after the fall of communism. In the four years before returning home to manage the family vineyard in 1994, Peter helped build a winery, started a négociant company, and began collaborating with Kádár Hungary, a cooperage located in the renowned Tokaj region, that the Molnars now own, in partnership with the de Pracomtal family of Taransaud Cooperage, in Cognac. In 1995, the Molnars teamed up with winemaker Michael Terrien to vinify their first Pinot Noir from Poseidon Vineyard, aged in Kádár barrels. They discovered an abandoned walnut orchard on the volcanic slopes of the high Mayacamas Mountains of Lake County, California in 1998; an ideal site, they believed, to grow mountain fruit. After planting in 1999 and 2000, they debuted their first Obsidian Ridge Cabernet Sauvignon in 2002 and their first Poseidon Vineyard Chardonnay the following year.
When not in the vineyards or at the cooperage, Peter travels to winemaking regions around the world to collaborate with barrel customers. A lifelong sailor and open water swimmer, Peter is also a licensed Merchant Marine Captain and Master who applies his skills and experience to support and fund marine conservation, working with San Francisco Baykeeper, Point Blue's Farallon Patrol and the University of Florida Whitney Laboratory for Marine Bioscience. He resides in Berkeley with his wife, Jess, twins, Eszter and Gabriel, and dog, Jericho.