We're so excited to introduce Obsidiware to our extended family, made by a member of our own.
This custom line of porcelain vessels and trays is handmade by Jess Parker, wife of our cofounder, Peter Molnar.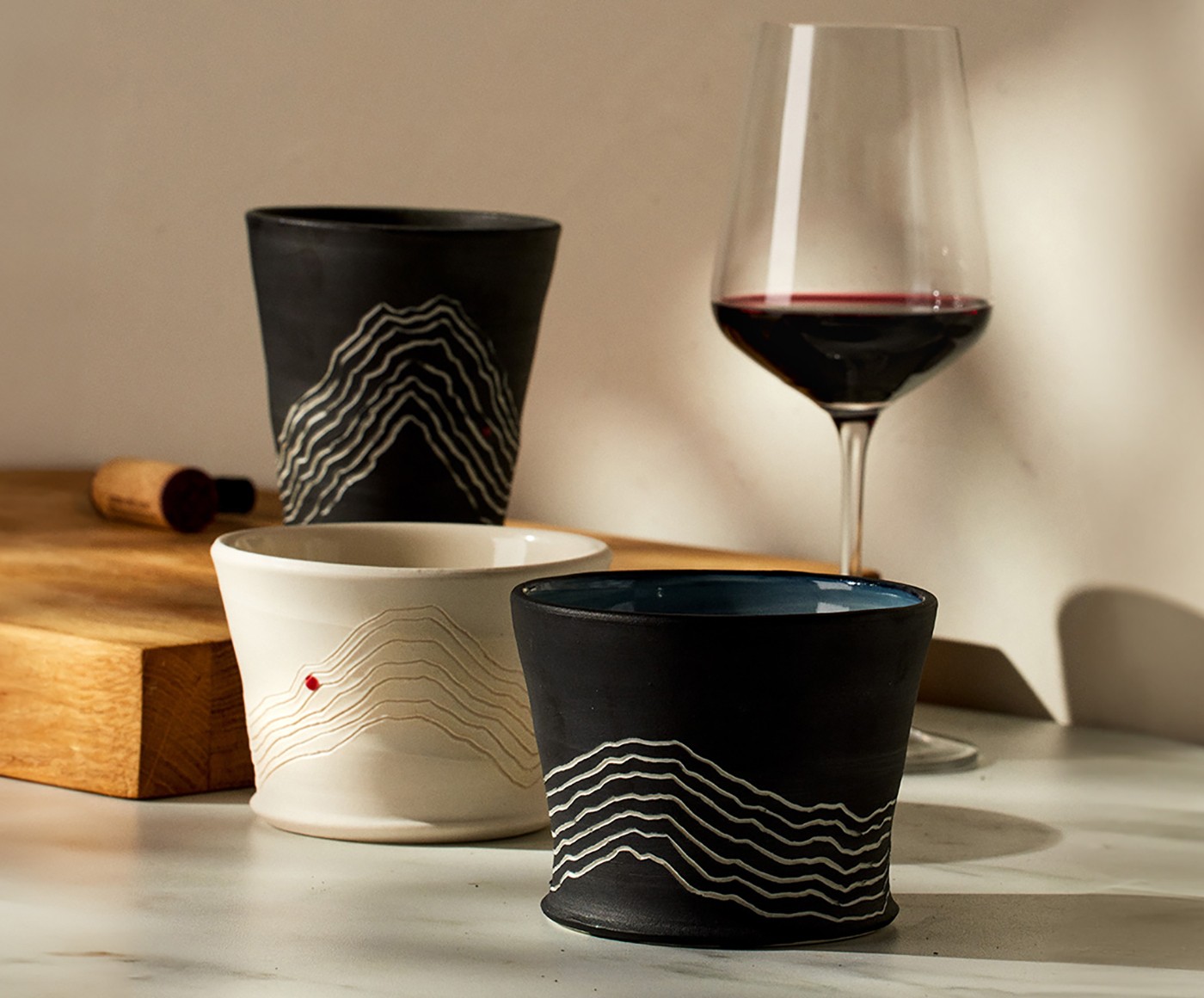 Jess has worked in clay since 1992. She teaches adult ceramic classes, workshops, and has exhibited her work internationally. She made Obsidiware as cracker pots and spit cups for wine tastings, but you can use them any number of ways.
Working from her backyard studio, Jess designs, prototypes and produces these vessels, each one hand turned and etched with topography lines representing the Mayacamas range where we grow our volcanic wines. Every piece shows the artist's hand; no two pieces are alike.
The pots are stunning as singular pieces and delightful as a set of unique individuals. At this time of year, it goes without saying they make great gifts.
Obsidiware is available on our site while it lasts, and in our tasting room. Look for the collection to expand in 2024.
ARTIST STATEMENT
Strength lies in the fluidity of opposites – of line and mass, contraction and relaxation, tension and softness, push and pull. Outside of the studio I enjoy the beauty as well as the physical demands and challenges of being outdoors. They require focus, endurance, power, motion, strength, conservation, grace and balance. There is a tension revealed between the strength and grace of a contracted muscle, between its form and the natural softness of curve and lines of delineation. My pots are made of opposites similar to those demanded of physical strength. There exists a subtle tension between pure, controlled form and something looser and more organic. Pots I make reference what and how I enjoy touching clay with a focus on the purpose of function and containment. Ultimately, I want my pots to be graceful, elegant, and straightforward. It's all about strength and beauty.
---