2019 "The Chief" Proprietary Red Blend Magnum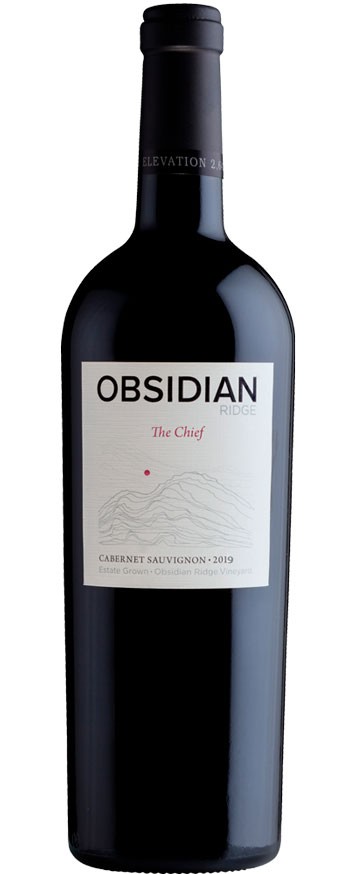 Wine Club Member Price $127.50
TASTING NOTES
Aromas of black cherries, dried cedar, chapparal and brown sugar lead to intense flavors of fresh and macerated cherries, black plums, and finely ground espresso. The texture is soft and juicy, with fine, silky tannins, medium body, and balancing acidity. A nuanced and food-friendly California red wine even in its youth, The Chief will age gracefully for years to come.
HISTORY
The landscape of the Clear Lake Volcanic Field, home to Obsidian Ridge Vineyard, is dominated by Mt. Konocti. According to legend, this dormant volcano is named for a powerful and magical Chief of the indigenous Pomo people. The Chief Proprietary Red Blend is our tribute to the history and nature of this incomparable site.
HUNGARIAN BARRELS
Obsidian wines are the only Cabernet Sauvignons in California (perhaps the world) aged in 100% Hungarian oak barrels. Our source forest in Tokaj is planted to the same oak species used in France, Quercus Petraea, however the trees grow more slowly due to the volcanic soils, resulting in 30% higher density of the wood. These super-tight-grain barrels are low in vanillan and are toasted slowly at low temperatures to avoid imparting overt toasty notes. For "The Chief", we use exclusively Kádár barrels from our own cooperage, 25% new, aged 18 months
WINEMAKING
The northernmost blocks of Obsidian Ridge Vineyard sit in a cold pocket against the edge of the forest. This remote corner feels completely distinct, wild and still, and the cabernet sauvignon grown here is aromatic, restrained, lending itself beautifully to an old-world Bordeaux style red blend. We pick and ferment these blocks separately and avoid over-extraction. We age the young wine in our Kádár barrels, 25% new, for 18 months. Then we painstakingly taste and re-taste each barrel, looking for the higher-toned acidity and faint herbaceous notes that are signatures of the lighter, more elegant Bordelaise expression of Cabernet. We blend with Malbec and Petit Verdot to create "The Chief," bottle the wine unfined and unfiltered, and give it a full year in bottle to fully harmonize. This is a wine that beckons to the lover of classic Bordeaux.
Alex Beloz, Winemaker
Varietal/Blend
75% Cabernet Sauvignon, 12.5% Malbec, 12.5% Petit Verdot
Appellation
Red Hills Lake County
Vineyard Designation
Obsidian Ridge Vineyard