Low Alc Trio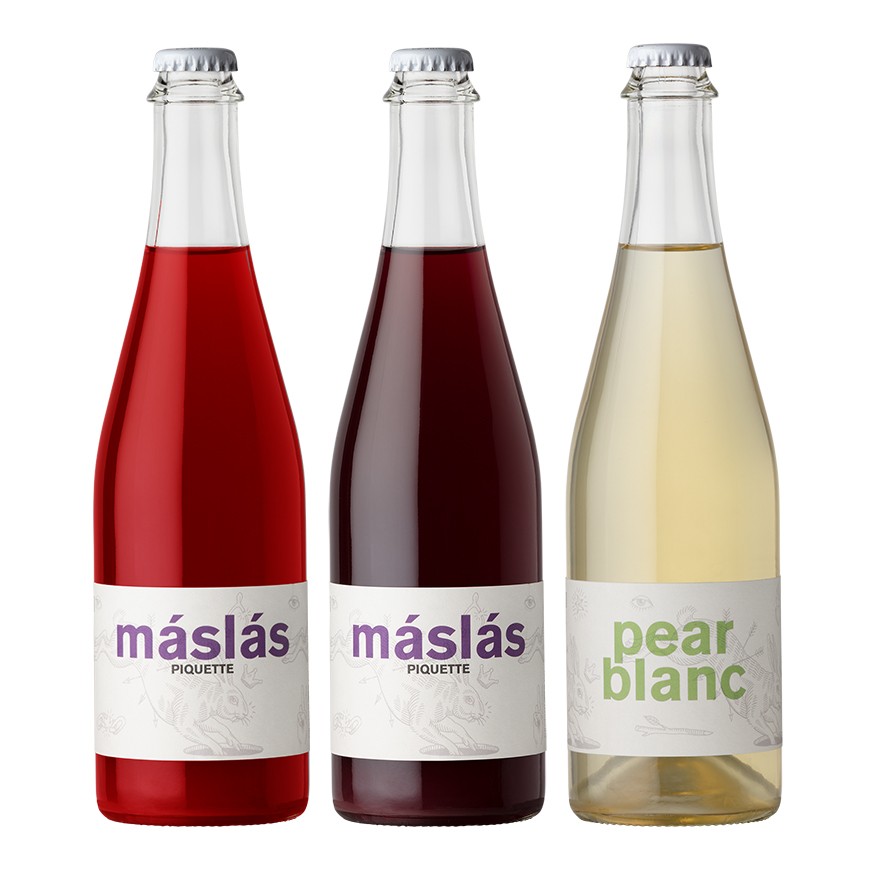 Sometimes, we like to mix it up. Whether you are watching your alcohol or simply want a refreshing thirst-quencher instead of beer and wine, these all-natural 500ml bottlings are delicious on their own, over ice, or with any combination of mixers.
This trio includes:
2021 "Máslás" Piquette Red Wine - Big sweet & sour berry flavors, a bit dusty and herbal, like eating underripe blackberries off a dusty roadside bramble, with a side of umeboshi plums and blood orange.
2022 "Máslás" Piquette Rosé Wine - Remember those little candies that Grandma used to keep in her purse? The ones with bits of lint and purse sand caught in the the twist-top wrapper that was printed to look like a strawberry? The smell of candied strawberry and an almost rhubarb sourness perfectly describes the opening of this Rosé Maslas. That evocative berry memory continues on the palate with a heaping of red currant flavor that makes this bone-dry, low-alcohol fizzy and crushable. It's not meant to be serious or profound, just a nice little treat on a hot summer day. Minus the lint and sugar.
2022 "Pear Blanc" Sparkling Grape & Pear Wine - Pear Blanc is the perfect union of creamy, lush perry aromas, flavors and texture balanced by the refreshing salinity, citrus peel and stone fruit character of Sauvignon Blanc. With just a touch of spritz to add to the magic, and no residual sugar.