Independence Day Kit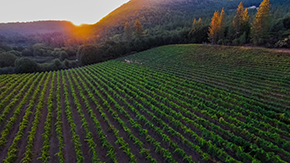 Let us gather this Fourth of July with family and friends, with bread and with wine, and probably some grilled meats too. We've put together a six bottle Independence Day Kit that should serve most needs:
• 1 bottle of 2019 Rosé for the Bay
• 2 bottles of 2018 Poseidon Vineyard Estate Chardonnay
• 2 bottles of 2017 Obsidian Ridge Estate Cabernet Sauvignon
• 1 bottle of 2012 Obsidian Ridge "The Slope" Cabernet Sauvignon
Receive one click, 76 cent ground shipping for this Independence Day Kit and any other wines (six bottle minimum) that you may wish to enjoy on this summer holiday.

Let us commemorate Independence, together.