Obsidian Wine Co. - Molnar Gulyas
1 large onion, finely chopped
3 tablespoons cooking oil
1 ½ pounds lean stewing beef, cut into 1 inch cubes
1 teaspoon paprika
¼ teaspoon caraway seeds, mashed with the back of a spoon
¼ teaspoon fennel seeds, mashed with the back of a spoon
Pinch of marjoram
2 teaspoons salt
2 cloves garlic
4 cups beef stock
1 medium green pepper, cut in strips
2 carrots, diced
1 parsnip, diced
3 small peeled tomatoes, preferably canned
2 pounds potatoes, peeled and cut in 1/2 inch dice (keep in cold water until ready to use)
Sour cream & chopped parsley, for garnish
Fresh bread

• Using a Dutch oven or a heavy casserole, saute onions in oil until soft. Remove to a side dish.
• Pat the meat dry and brown it in the hot oil, working in batches if needed, and remove to the side dish.
• Pour ½ cup of water into the pot and scrape to deglaze, then add the paprika, caraway seeds, fennel seeds, marjoram, 1 teaspoon of the salt, and the garlic.
• Return the beef and onions to the pot and add enough stock to cover by at least 2 inches. Add carrots and parsnip. Simmer for 1 hour covered, adding stock as needed to keep meat well submerged.
• Add the green pepper and tomatoes
• Stir in the potatoes, 1 teaspoon salt, and enough water to cover them. Simmer 25 minutes more until potatoes are cooked through.
• If the gulyas is too thick, add hot water, a little at a time.
• Skim fat if needed. Taste and add salt as preferred.
• Serve with a garnish of chopped parsley, a dollop of sour cream, and plenty of fresh bread.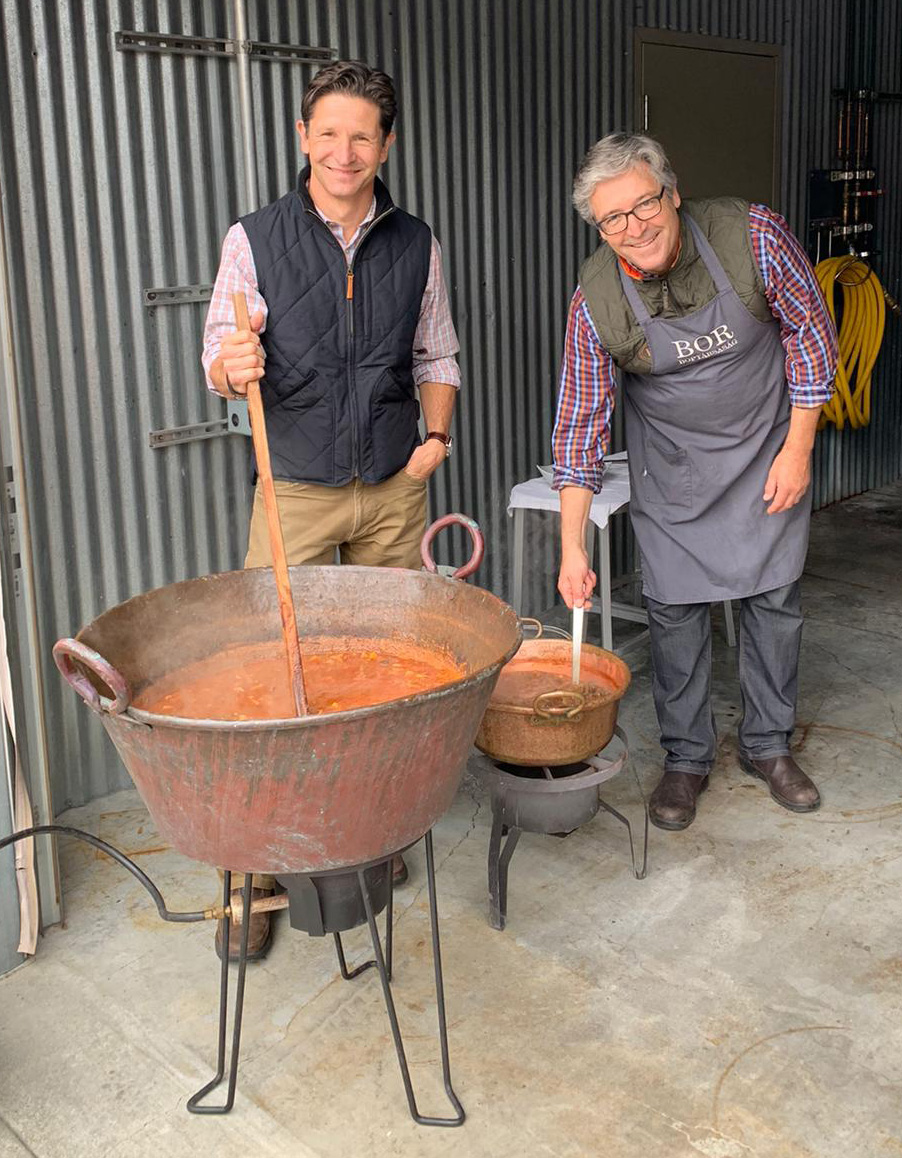 ---