Obsidian Wine Co.
Molnar Gulyás Recipe
Gulyás, which translates to 'herdsman' in English, is a classic stew that forms the centerpiece of Hungarian family gatherings. While every family has its own unique version of this straightforward meat and onion stew, the authentic Hungarian goulash dish is a far cry from the American 'Goulash.' True Gulyás is a savory, satisfying delight, characterized by generous helpings of genuine paprika. At our 'Gulyás Fest' seasonal event, we slow cook a huge batch of our Molnar Family gulyás recipe for you in a vast copper pot - along with other seasonal treats and wines - to ensure a truly delectable experience. The slow cooking process further enhances the traditional Hungarian flavors, resulting in a rich and warming culinary masterpiece. Join us at the fest, or try your hand our family recipe yourself!
Gulyás Recipe Ingredients:
1 large onion, finely chopped
3 tablespoons cooking oil
1 ½ pounds lean stewing beef, cut into 1 inch cubes
1 teaspoon paprika
¼ teaspoon caraway seeds, mashed with the back of a spoon
¼ teaspoon fennel seeds, mashed with the back of a spoon
Pinch of marjoram
2 teaspoons salt
2 cloves garlic
4 cups beef stock
1 medium green pepper, cut in strips
2 carrots, diced
1 parsnip, diced
3 small peeled tomatoes, preferably canned
2 pounds potatoes, peeled and cut in 1/2 inch dice (keep in cold water until ready to use)
Sour cream & chopped parsley, for garnish
Fresh bread
Instructions:
• Using a Dutch oven or a heavy casserole, saute onions in oil until soft. Remove to a side dish.
• Pat the meat dry and brown it in the hot oil, working in batches if needed, and remove to the side dish.
• Pour ½ cup of water into the pot and scrape to deglaze, then add the paprika, caraway seeds, fennel seeds, marjoram, 1 teaspoon of the salt, and the garlic.
• Return the beef and onions to the pot and add enough stock to cover by at least 2 inches. Add carrots and parsnip. Simmer for 1 hour covered, adding stock as needed to keep meat well submerged.
• Add the green pepper and tomatoes
• Stir in the potatoes, 1 teaspoon salt, and enough water to cover them. Simmer 25 minutes more until potatoes are cooked through.
• If the gulyas is too thick, add hot water, a little at a time.
• Skim fat if needed. Taste and add salt as preferred.
• Serve with a garnish of chopped parsley, a dollop of sour cream, and plenty of fresh bread.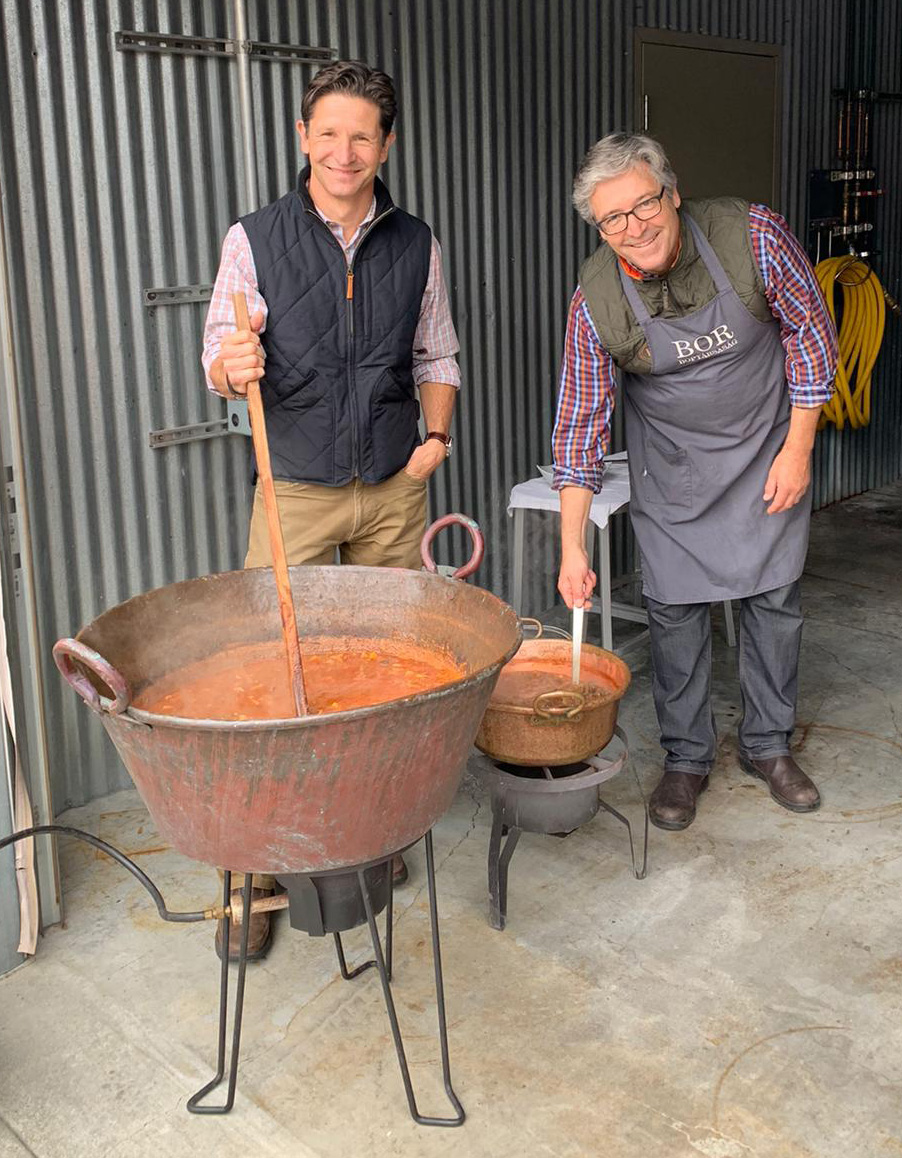 ---