Experience
Tasting Room
As of January 8th, 2020:
Tasting Room hours are from 10:00am–5:00pm, 7 days a week.
Due to the local shelter-in-place restrictions, we are currently unable to offer wine tastings at our Sonoma Tasting Room. However, our Tasting Room is open for curb-side pickup and window take-out service – the Cornerstone gardens are open and spacious. Local orders may be available for delivery to your doorstep. Please contact us via email or by calling 707-255-4929 x4 to make arrangements.



OBSIDIAN WINE CO. TASTING ROOM
23568 ARNOLD DR., SONOMA, CA 95476
707.706.2020 • tastingroom@obsidianwineco.com

Adventures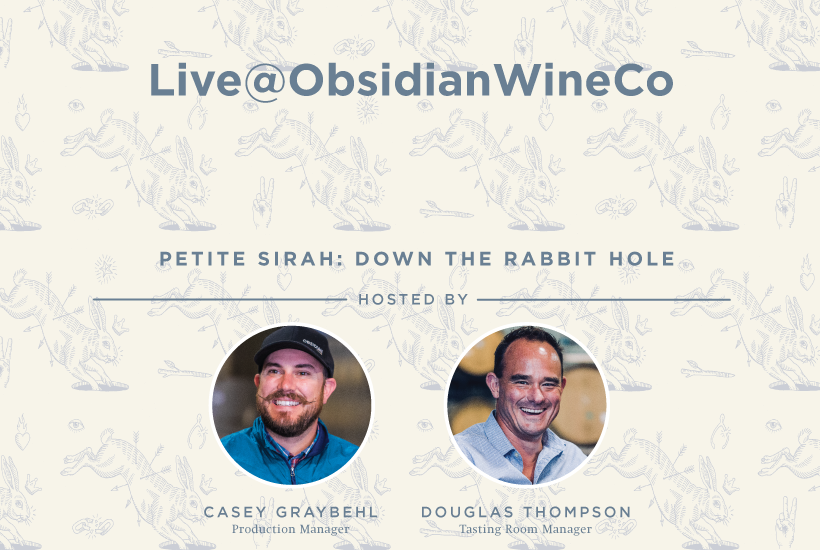 LIVE@OBSIDIANWINECO
Do you know what Pezsgő is? Have you ever had a Pétillant Naturel made of Petite Sirah?
Join us live from our cellar on Friday, January 22nd at 5pm PST (8pm EST) for a sneak peek into down the rabbit hole. Our Production Manager and cellar maestro Casey Graybehl will be welcomed by your usual host, Douglas Thompson, to explore a new rendition of a favorite grape: Petite Sirah.
They will be tasting two wines: our Obsidian Ridge Petite Sirah, which you can order for the tasting here (please order by January 13th to ensure on time delivery). And they'll be talking Pezgő of which only 25 cases were made, and honestly quite by accident.
Those joining this month's Live@ will have first crack at this wine, on a pre-order basis, from January 22nd through the end of the month (the Pezsgő will ship in mid-February).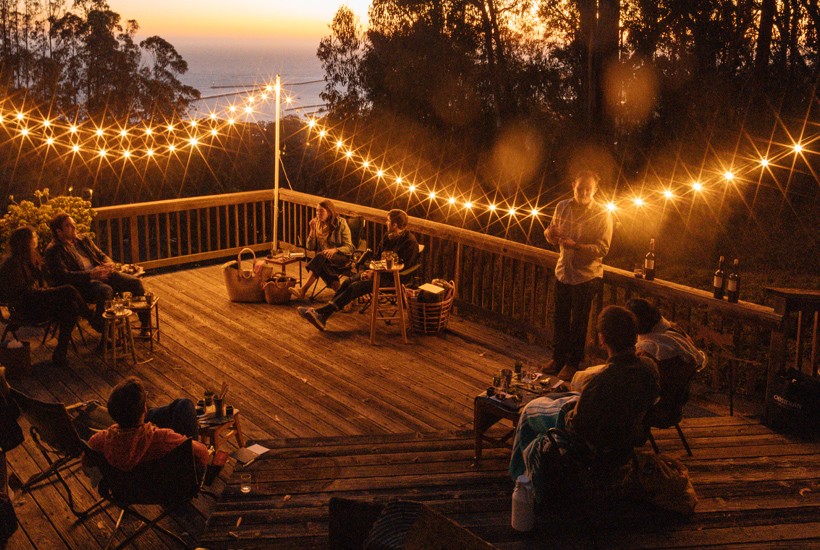 Backyard Adventure
In these times, sometimes the best adventures are in the safety of our own backyard. We'll arrive in the Obsidivan with good cheer and everything that you might need—wine, glasses, and a neutral table. We set the stage in your backyard for a physically distanced yet socially together tasting. You choose up to 9 friends for a 10 person gathering. We will guide you through a tasting which will be as educational as it will be fun.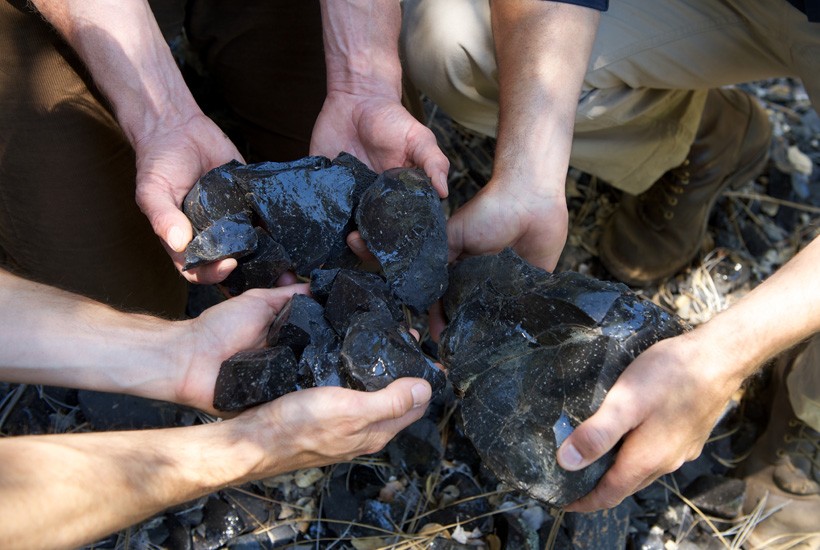 Hike a Volcano
No one thought it was a good idea to plant a vineyard in a large obsidian flow overlooking a 300,000 year-old volcano. But on the other hand, the land surrounding Obsidian Ridge is a volcanic geologist's playground.
Situated in the Clear Lake Volcanic Shield, Obsidian Ridge rests on top of the North Coast magma pocket, a magma flume heating one of the thinnest parts of North America's crust and powering The Geysers Steam Field, the largest producing geothermal field in the world just over the hill south of the vineyard. In 2018, the U.S Geological Survey rated the region as the 33rd potentially most dangerous volcano field in the US. It was exploding 10,000 years ago, well after the first peoples settled the region some 15,000 years ago.
Obsidian from our site was used primarily for hatchets and knives for dressing game. Obsidian from the Clear Lake region was traded across North America as long as 5,000 years ago. In fact, the highest point in the vineyard is a surveyed Native American archeological site.
Bring your hiking shoes, an appetite, and a thirst for adventure as a professional geologist guides us through the largest flow of obsidian that you may ever witness, while teaching us about the amazing geology of this corner of California. By the end of our tour, please feel free to question our sanity.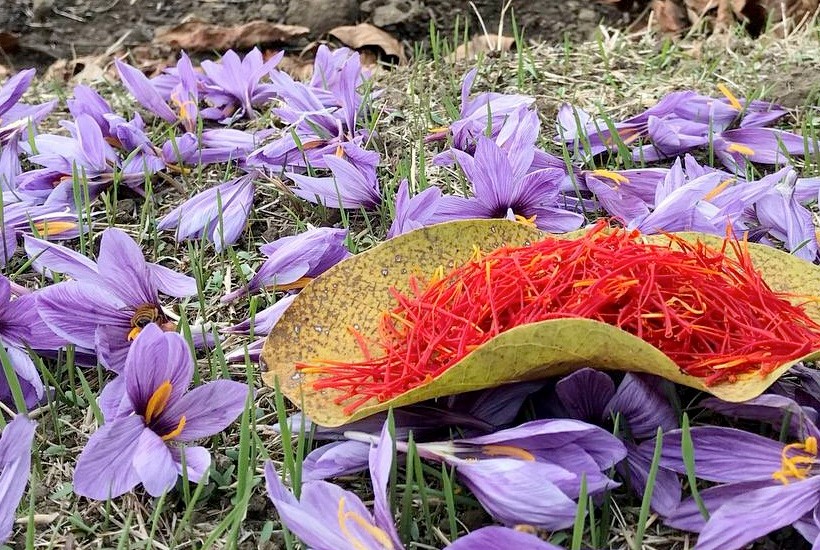 Organic Saffron Farm Harvest & Paella Picnic
Sometimes, we like to downshift our adventures a bit. Not every adventure needs to break a sweat, and there are those in which we witness nature at its most pure and delicate.
Domesticated saffron comes from Crocus Sativus, an autumn-flowering perennial plant, a descendant of wild saffron which originated in either Crete or Central Asia. Our adventurous and risk-taking friends and neighbors at Peace & Plenty Farm have brought this ancient tradition to California. When we learned that they chose Lake County in the high Mayacamas to grow saffron due to the large diurnal temperature shifts, we formed an instant kinship as it was those very same climatic conditions that convinced us to plant our grapevines.
Join us as we witness a harvest, which comes but once a year in late October and early November. Saffron is known to be the most expensive spice by weight due to its highly labor-intensive nature of its harvest—to yield one pound of saffron, some 200,000 saffron stigma need to be hand-picked from 70,000 crocus flowers (it has been compared to knocking dust off on an eyelash).
Don't be surprised if you are asked to help out. But do not fear, you'll be rewarded with a hearty paella lunch and of course an Obsidian Wine Co. libation to round out the day.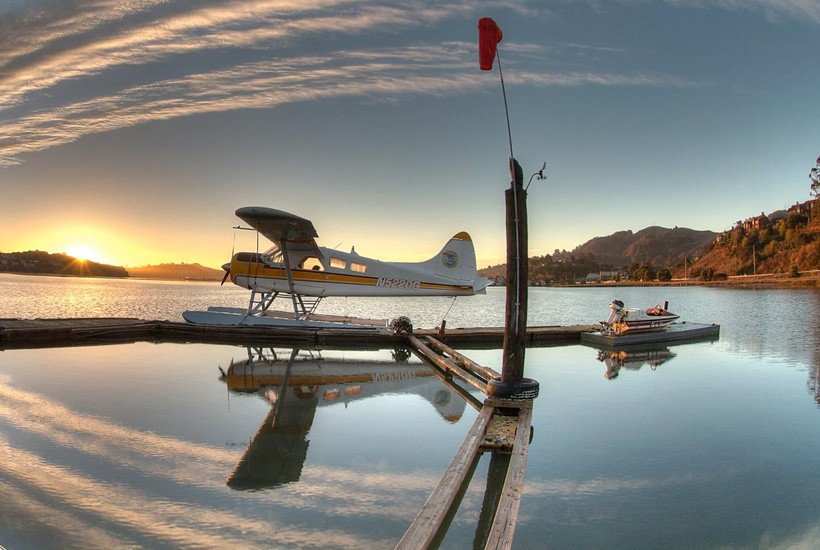 Seaplane Wine Flight: Tour the Mayacamas Range by Air
The Seaplane Wine Flight is the lovechild of three of our most cherished passions: wine, flying, and sailing. Could there even be a better "pairing"?
Depart the San Francisco Bay from Sausalito on a de Havilland DHC-2 Beaver and overfly the Golden Gate bridge on your way up the spine of the Mayacamas Mountain Range. Take in the sights of Napa Valley & Sonoma Valley, located in the foothills of the Mayacamas. As you travel north you will ascend and pass over Obsidian Ridge, among the highest elevation vineyards in the North Coast, located in the middle of a volcanic region littered with obsidian.
As you circle to land onto Clear Lake, the largest freshwater lake in California, you'll pass right by Mt Konocti, rated by USGS as the 33rd most active volcano in the U.S. And that's only where the adventure begins.
Two words for this adventure: priceless & unforgettable.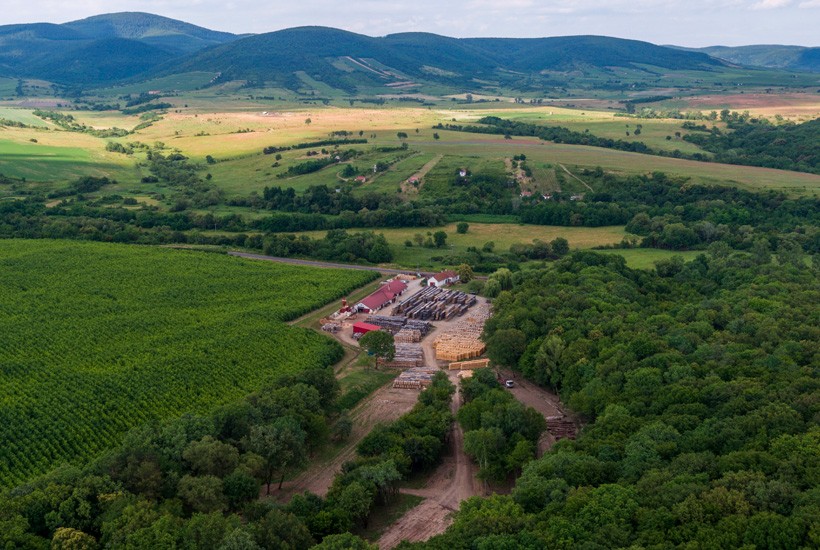 Explore the Forests of Tokaj, Hungary
Our cooperage is nestled in the expansive northern forests of Hungary. Located in Kádárok Völgye (Valley of the Coopers), this region is also home of the famous Tokaj wine appellation combined with a written history of over 1,000 years of coopering. Arrive into Budapest, the jewel of the East, by boat via the Danube River. Walk the forests and visit our Kádár cooperage to witness this age old craft first hand—a trip you will never forget.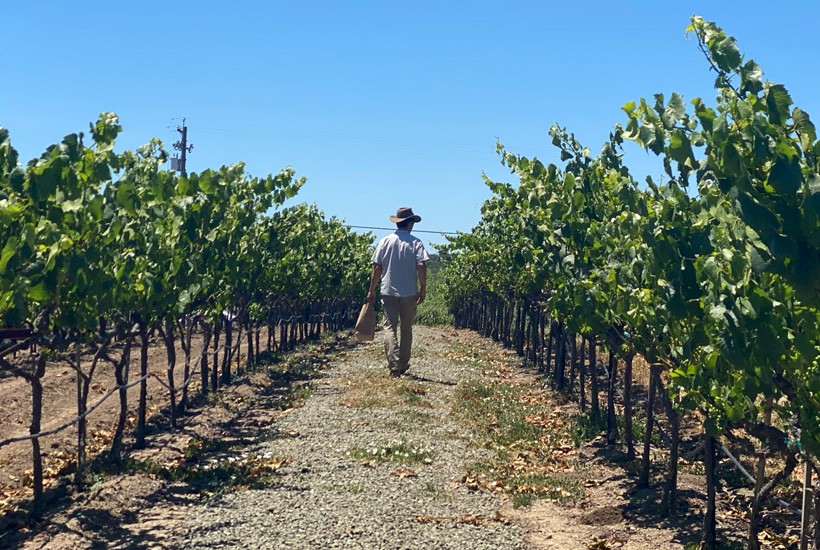 Second Pick
Since the beginnings of agriculture, customs, religion and necessity have built  traditions of gathering unharvested wheat, fruit, olives and grapes at the end of the growing season. Each year, after the main harvest of the vineyard is complete, the second crop arrives. It grows from lateral vines rather than the primary shoot, ripens much later and generally doesn't get much respect. But with the right fall conditions, a second crop can delight. For more than ten years, we have gathered with friends after the harvest, brought buckets and harvesting knives, roasted up some lunch and brought in a second crop of Pinot Noir.
Bring your  dirty shoes and boots and join us in  walking Poseidon  Vineyard  in Napa Carneros  and gleaning our second crop of Pinot Noir. We'll end with a delicious meal and libations along Carneros Creek, and with luck you will taste the fruit of your labor in a bottle of wine, about two years from now.
Please note spots are very limited. We encourage you to gather your  friends and  spend  a blissful mid-fall day with us out in the vineyard.  Luckily, 80 acres allows us plenty of room to roam, have fun  and stay safe  too as you stay within your very own "pod".

Coming October 2021