Saffron Set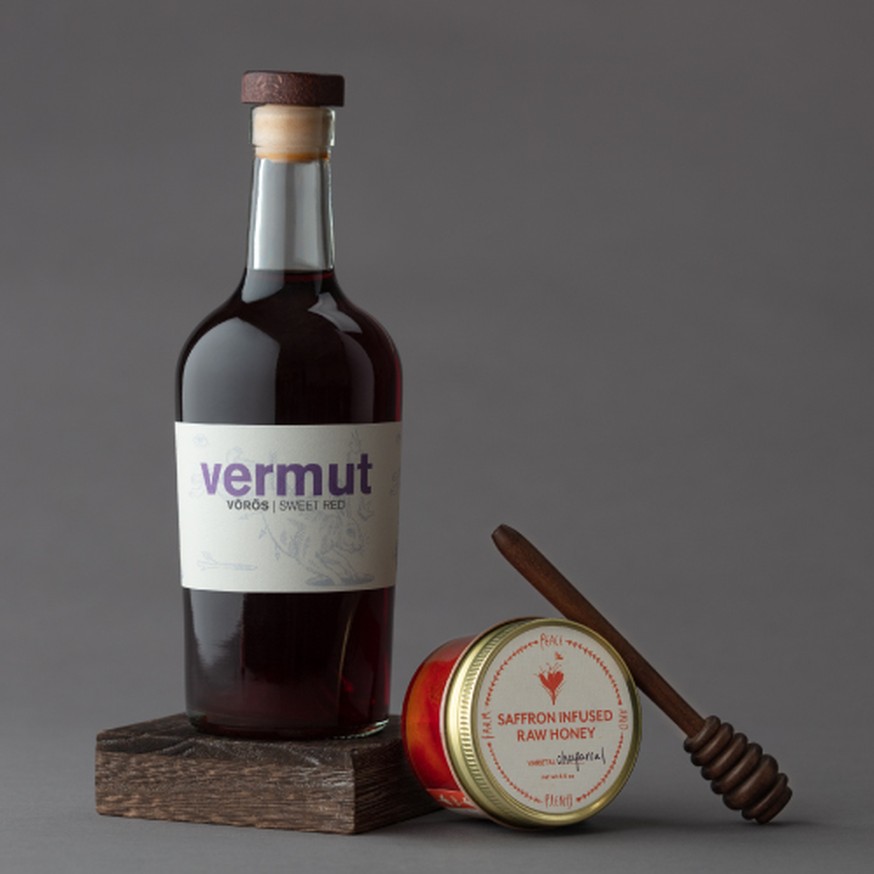 Wine Club Member Price: $66.30
This inspired pairing makes an easy, elegant and delicious holiday aperitivo. Just add some fresh goat cheese, drizzle it with Peace & Plenty Farms saffron-infused local honey, and pour a round of your favorite red vermouth cocktails.
Inspired by the best of the best Rosso-style vermouths from Turin in the Italian alps, Vermut Vörös is full-bodied and slightly sweet, with intense floral and earthy aromas, and rich, dark flavors of caramel, licorice, herbs, fig and cinnamon. It is made from a base of our Rosé of Pinot Noir, infused with over 30 botanical ingredients, including organic wormwood, angelica root, and an abundance of saffron grown by our friends at Peace & Plenty Farm. It makes a killer Negroni, and for this pairing, we love just sipping it on the rocks with an orange wedge.
Enclosed with the Vermut is a 4.6 oz jar of raw, untreated honey made by bees who forage the chapparal and manzanita in the hills nearby our Obsidian Ridge Vineyard and infused with saffron grown at Peace & Plenty Farms. In addition to pairing beautifully with a variety of cheeses, this red-gold treasure is wonderful in tea, on your morning yogurt or toast, and insanely delicious in any recipe where you'd like to add a savory element in place of regular honey, from chicken to baked goods.