Estate Trio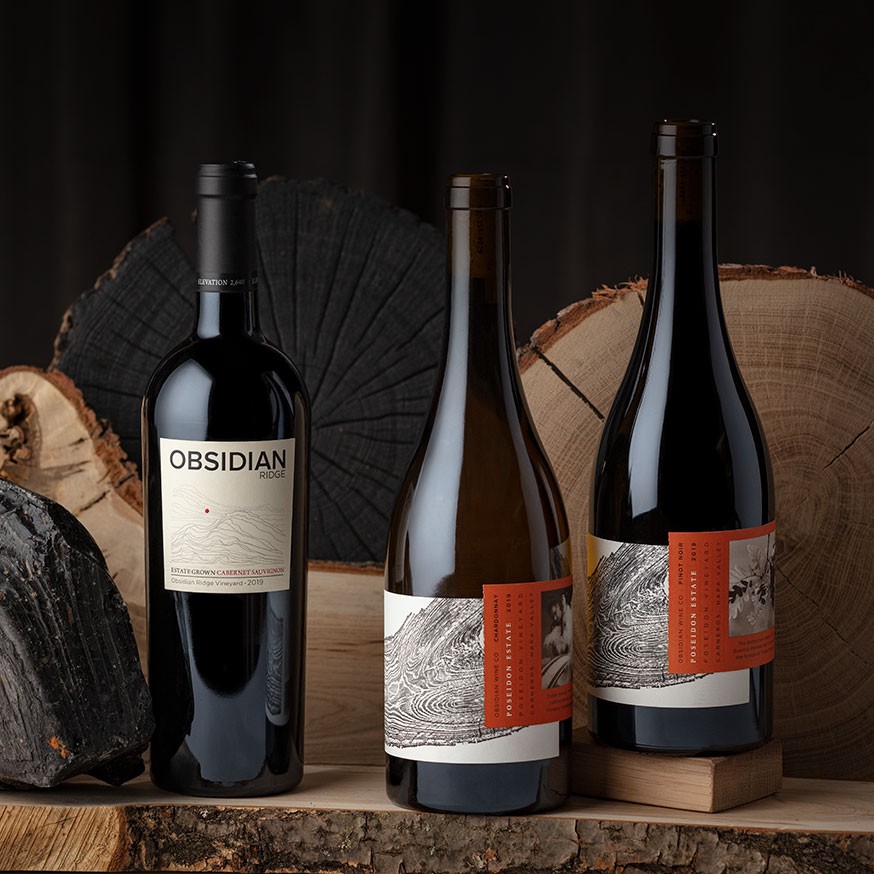 Wine Club Member Price $119
Three iconic wines in one beautiful box: Estate Chardonnay, Pinot Noir and Cabernet Sauvignon. Price includes shipping within the continental USA.
2021 Estate Chardonnay, Poseidon Vineyard
The vibrant acidity and intense fruit that this site is known for are on full diplay, evoking fresh green apples, Meyer lemon, and a pear tart with vanilla cream, all wrapped in a saline breeze off the Bay. For as crisp as it is, the mouthfeel nonetheless round and full, and the finish complex and long.
2020 Estate Pinot Noir, Poseidon Vineyard
Fresh and approachable, the Estate Pinot Noir captures the classic character of Carneros Martini Clone Pinot Noir. Farmstand aromas of sun-ripened strawberries and red cherries, with a whiff of a just-peeled tangerine and even a hint of dry hay. Flavors are bursting with fresh pomegranate and cranberries, and an earthy, savory quality, laced with powdered ginger. A delicate, pretty wine with a medium body, fresh acidity, and beguiling intricacy.
2019 Estate Cabernet Sauvignon, Obsidian Ridge Vineyard
The Estate Cabernet is the signature wine of Obsidian Ridge and embodies the complexity and wildness of the site. The structure and intensity of upper blocks is complemented by aromatics and acidity of cooler blocks. Aromas of freshly-cut red cherries with hints of cinnamon and spice. Flavors of mulberry and plum, woven with dried oregano and chapparal, are supported by a rich texture of fine, leathery tannins. Notes of star anise, cinnamon, and orange peel inspire pairing with Mediterranean dishes. Fresh acidity keeps the wine lively on the finish.