Volcanic Trio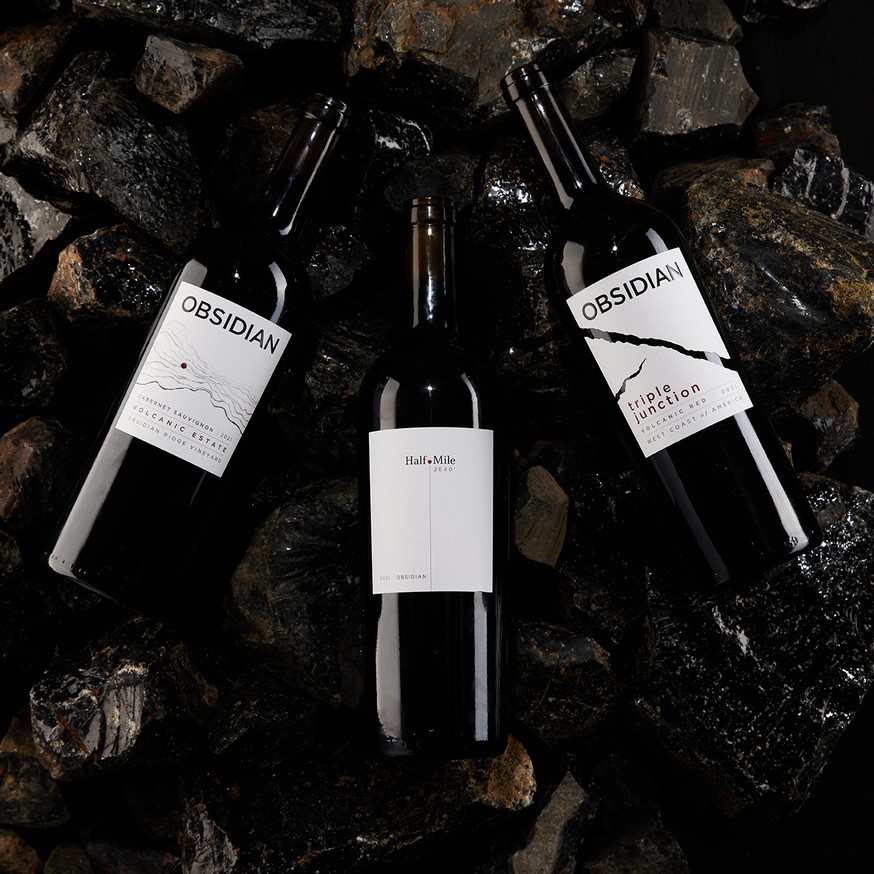 Wine Club Member Price $155.55
Three volcanic wines: Triple Junction Volcanic Red Wine, Volcanic Estate Cabernet & "Half Mile" Cabernet. Price includes ground shipping within the continental USA.
In 1999, we planted Obsidian Ridge Vineyard on the side of a volcano. Twenty years later, we ventured north to explore volcanoes of the Pacific Northwest. Our Volcanic Trio of wines is distinctly different—more structure, more complexity of flavor, and a wild-at-heart edge to them. These are not soft, valley floor wines. These wines were born on a volcano. Learn more and watch our Volcanic Journey film.
2021 Triple Junction Volcanic Red Wine
The newest member of our volcanic family is only available as part of this trio. Triple Junction is a blend of Cabernet Sauvignon from our own Estate Vineyard in California, Syrah and Malbec from Washington's Red Mountain AVA, and Tempranillo from Echo West Ranch in Oregon. Together, they form a cohesive story of high, dry slopes, and the intensity, structure and acidity born from vines grown on the volcanoes of the West Coast of America.
2021 Volcanic Estate Cabernet Sauvignon
Estate Cabernet embodies the complexity and wildness of Obsidian Ridge Vineyard. The structure and intensity of upper blocks is complemented by aromatics and acidity of cooler blocks. The extreme climate, altitude, and volcanics of the site result a wine with distinct volcanic character—intense color, aroma and flavor, with a freshness and minerality that typifies the site.
2021 "Half Mile" Cabernet Sauvignon
"Half Mile" is a winemaker selection of barrels to showcase the power and richness of volcanic mountain fruit. Cabernet Sauvignon is the core, with Petit Verdot giving the floral signature that distinguishes this wine. Beautifully integrated oak creates harmony and refinement.